Belgian firm bids to replace national coach with 'soccer obsessed' robot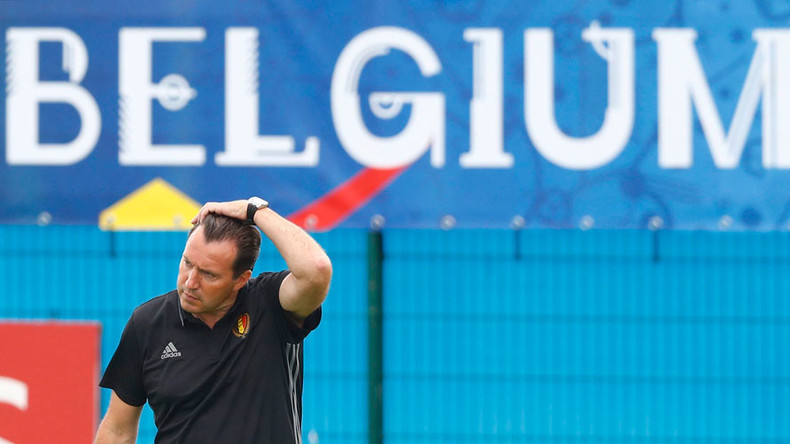 If the Royal Belgian Football Association wants to turn the game on its head, then it could scarcely find a better way than appointing a robot as its national coach.
But that's exactly the suggestion made by a tech company, whose staff has written to football association technical director Chris Van Puyvelde, asking him to consider hiring a "data-driven" android.
"The candidate we put forward is obsessed by soccer and combines a data-driven approach with unbridled enthusiasm.
"We can say that this is a unique candidate, because he is not flesh and blood."
The unusual job application from In the Pocket promises a manager who can work 24/7, base decisions on team member and opponent statistics, and analyze the increasing technological world of football.
For example, the firm believes they can incorporate information on player fitness and movement already being recorded on the field into a smart robot manager.
The letter states that "video observation, accelerometers, heart rate monitors, biometric sensors in smart clothes, Bluetooth beacons on the field" could be fed into a data system in real time.
One of the major advantages of a robot tactician is that it has no time for "outlandish hairstyle and Louis Vuitton bags," according to In the Pocket.
While one human job would be made redundant, a team of at least 11 analysts would be required to make sure that the right information reaches the right people, such as players, coaches, and medical staff.
The unusual proposal comes as the national side seeks to find a replacement for Marc Wilmots, who was sacked after a disappointing exit to Wales in Euro 2016.
A job specification posted on the Royal Belgian Football Association's official website states that the next Red Devils coach should have a "proven record" working in modern football.
The manager should also be a "strong and open communicator" and experience working with "top level players."