MapleStory madness: Gamer 'addict' smashes car into Nexon HQ over 'ruined life'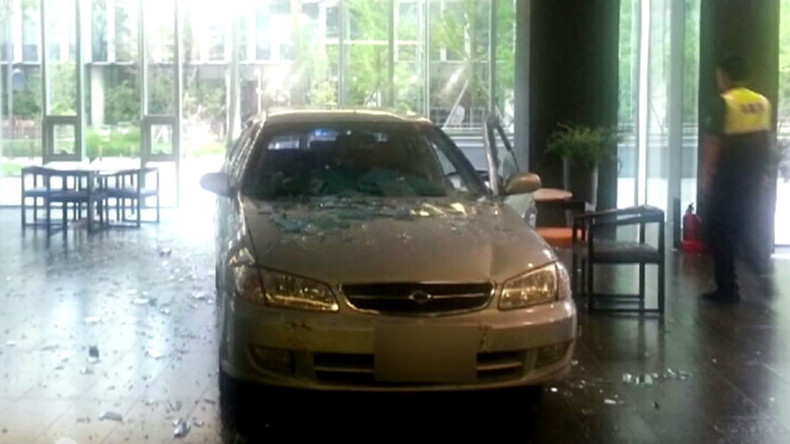 A drunk gamer intentionally smashed his car into the Korean headquarters of Nexon, publisher of the online role-playing game MapleStory, claiming the company's games "ruined his life."
After drunkenly smashing his car through plate glass, the 33-year-old Chinese man told police that Nexon's free-to-play games had "ruined his life," The Korea Herald reported.
READ MORE:Reckless driver crashes through shop window, knocks down child (VIDEO)
The company's games include MapleStory, which boasts 50 million players worldwide and brought in US$215 million in revenue in 2015.
Lee is not the only person who has let a game addiction affect his driving. Just last week, a man in the US crashed his vehicle into a police car while playing Pokemon Go.
READ MORE:Pokémon stop! Driver immersed in game craze rams police car in Baltimore
Meanwhile, Nexon has also been targeted because it fired a Korean voice-actress for posting a photo wearing a feminist t-shirt.
Kim Ja-yeon tweeted the photo along with the statement "I don't need a hero. I need a friend" - a line from 'Star vs. The Forces of Evil,' an American animated fantasy series where she voiced the role of Star Butterfly.
The decision to replace Ja-yeon in an upcoming role sparked anger on social media, including from some cartoonists who called for a Nexon boycott.