Get busy living, or get busy dying: Iconic tree from 'Shawshank Redemption' uprooted in storm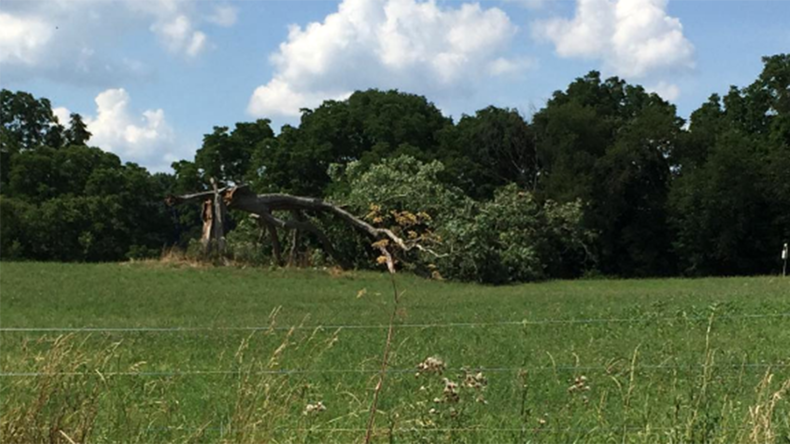 The white oak tree famously featured in the classic 1994 'Shawshank Redemption' movie has been uprooted after strong winds hit Mansfield, Ohio.
Fans of the film have been devastated by news of the fallen tree, which featured at the end of the movie as Morgan Freeman, who played character Ellis Boyd 'Red' Redding, sat underneath it in a hayfield after searching for a note.
Staff from a local visitors' center were informed of the incident after receiving a call on Friday morning.
"From what we know, winds knocked the tree over," Mansfield and Richland county visitors' bureau staff member Jodie Snavely told the Mansfield News Journal.
The old tree, which is on a private farm, has been a popular tourist attraction and was previously damaged from a lightning strike almost five years ago to the day of the latest bad spell of weather.
Fans of the film have been posting before and after photos of the tree, along with their memories of the movie on social media.
Some Twitter users said they were happy to see the tree before it fell.
In the movie, 'Red' finds and opens a box hidden in a wall in the field. It contains a letter and money to buy a bus ticket to find his friend Andy Dufresne, played by Tim Robbins, who escaped from prison and fled to Mexico.
Unlike the fate of the tree, the film had a happy ending.