Who knew iron filings and magnets could be so creepy? (VIDEO)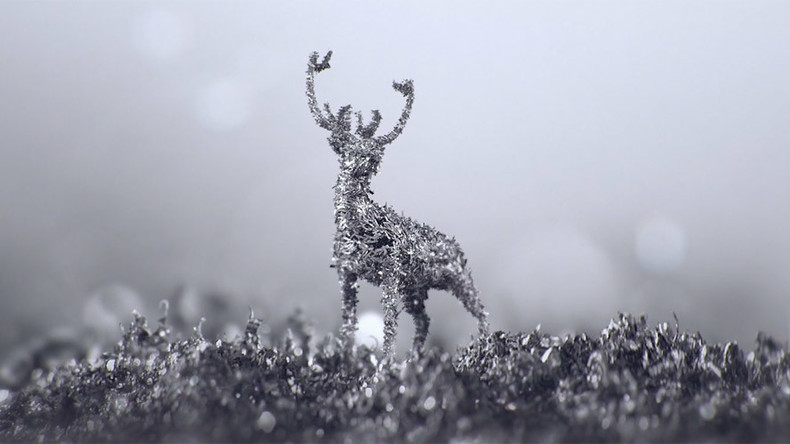 Nordic dramas are known for their dark and dreary undertones and it seems this can be easily emulated with iron filings and magnets.
Using iron filings and the NASA-created 'ferrofluid', a liquid which, when magnetized, can form a variety of shapes, the Norte Estudio animation company realized the ferrofluid shapes reminded them of some dark Nordic landscapes.
By adding some computer-generated images over the natural movements of the magnetized ferrofluids, the Barcelona-based studio created a short film called 'Ferro'.
With the help of a menacing soundtrack and a single gunshot, an "anomalous and threatening" vibe is created, emulating TV shows like 'The Bridge' or 'The Killing', and leaving viewers wanting more.
"This is great! I love the approach you took, very interesting," wrote Vimeo user Amber Williams, while another commenter, ThomHaig, described the short film as an "amazing, original animation!"
"Where can we see the full version?" asks another viewer.
The short "making of" video shows how simple it was for Norte Estudio to create the natural-seeming landscape so familiar to fans of such television shows.