First images of Turkey's military coup: Tanks on streets, military jets in skies (VIDEOS, PHOTOS)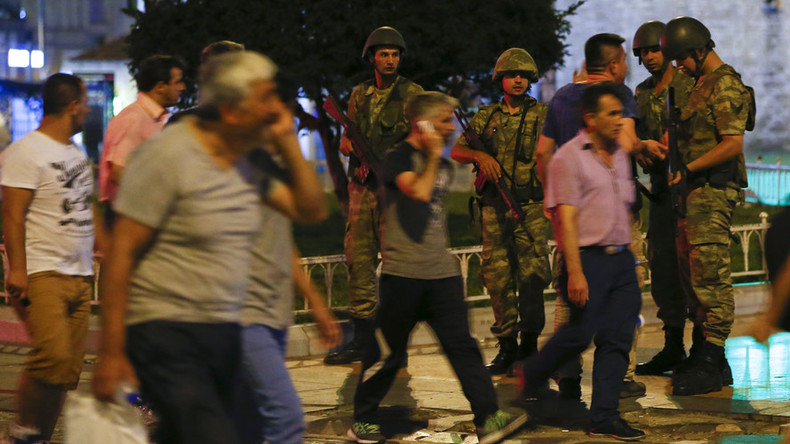 An attempted coup is underway in Turkey. While events continue to develop and change, people have taken to social media to share videos and photographs of the event's key moments.
READ MORE: 'Turkish coup': Shooting, reports of military jets in Ankara - LIVE UPDATES
Footage showed the roar of military aircrafts flying over the city of Istanbul highlighting the scale of the standoff between the army and the government.
The mayor of Ankara took to Twitter to urge people onto the streets to defy the coup attempt, while in Istanbul, crowds gathered as a curfew was declared by the military. In a TV interview, Turkish president Recep Tayyip Erdogan also called for people to take to the streets.
Herkes sokağa...PARALELİ BOĞALIM...

— İbrahim Melih Gökçek (@06melihgokcek) July 15, 2016
Meanwhile, in Istanbul's Ataturk Airport, flights were suspended as the military gathered its tanks outside the premises.
The country's state broadcaster was also shut down by the military and forced off the air. Footage appeared to show soldiers giving instructions to journalists at the TV station.
READ MORE: Gunfire, military helicopters in Ankara, PM says 'coup attempt' by part of army underway