Fans with a twist: Belarus customs ask RHCP to sign… Metallica CDs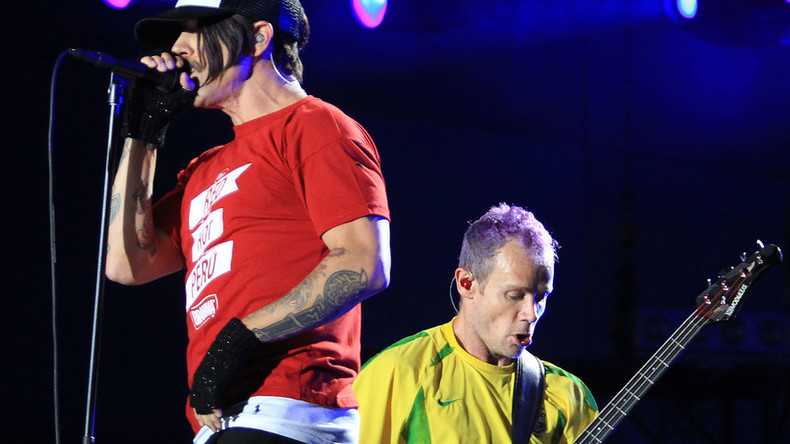 Members of world-known band Red Hot Chili Peppers (RHCP) had to sign Metallica merch and CDs, after the Belarus customs officers practically begged them to do so, RHCP bassist posted on Instagram.
As the musicians were at Minsk Airport, customs officers asked them to sign some CDs and photos, which turned out to be those of Metallica.
"We tried to explain to them that we weren't Metallica, but they insisted that we sign anyway.
"They had the power. Well I did play fight fire with with [sic] with Metallica once. I love Metallica anyways but I'm no Robert Trujillo," the bassist Michael Peter Balzary, known to fans as Flea, wrote jokingly in his Instagram.
RHCP came to Belarus after putting on a show in the Ukrainian capital Kiev.
After Belarus, they went to Moscow to perform at the Park Live festival.