38-ton spider draws large crowds in France (VIDEO)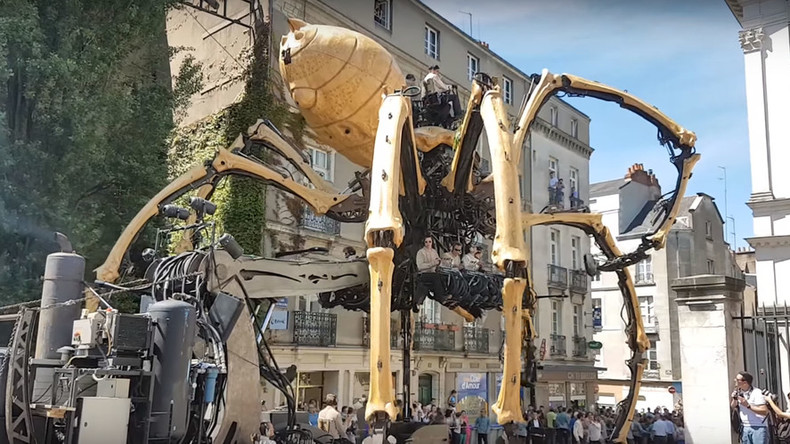 Thousands of people gathered in front of Nantes Cathedral in western France on Saturday to overcome their arachnophobia and catch up with a giant mechanical spider named Kumo.
The beast, boasting eight gargantuan legs and weighting as much as 38 tons, was manufactured by Les Machines de L'Ile factory in Nantes seven years ago, Ouest France reported.
The heavyweight, made of wood and steel, drew large crowds, including children anxious to be in the thick of action worthy of a Hollywood blockbuster.
READ MORE: 400 massive spiders have just been set loose in Britain… sleep tight