Bern your enthusiasm: Sanders double scores new role as 'Curb' returns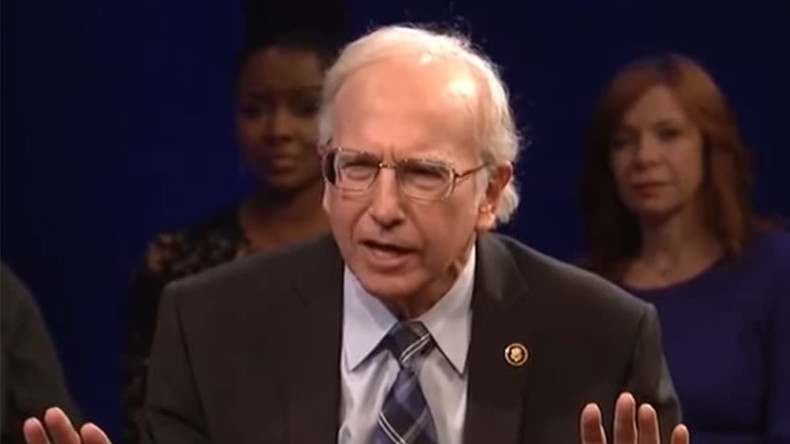 As the US presidential primary season winds down, Bernie Sanders' best impersonator has announced his next move.
Larry David is getting ready to say goodbye to his growly Sanders alter ego and take on his next best-known role as Larry David in Curb Your Enthusiasm.
While rumors suggesting that David and Vermont Senator Bernie Sanders are, in fact, the same person have been floating around for ages, the timing of the announcement on the very same day of the final primary hints that there may be something to it.
Season 9 of the hit TV show was first announced in Variety, which confirmed David's return to playing an extreme version of himself in the cult series.
Curb Your Enthusiasm first aired in 2000 starring David, the creator of Seinfeld, another hit show. Curb Your Enthusiasm received 39 Emmy nominations and two wins during its 80-episode run, making it HBO's longest running scripted comedy series, USA Today reported.

The last season aired in 2011, and fans have endured years of uncertainty about the possibility of a new season ever since.
David commented on his return to the role: "In the immortal words of Julius Caesar, 'I left, I did nothing, I returned.'"
However, David's appearances on Saturday Night Live as Sanders could hardly be called nothing.