NRA use American country star to threaten Iran with 'gator-fighting cowboys (VIDEO)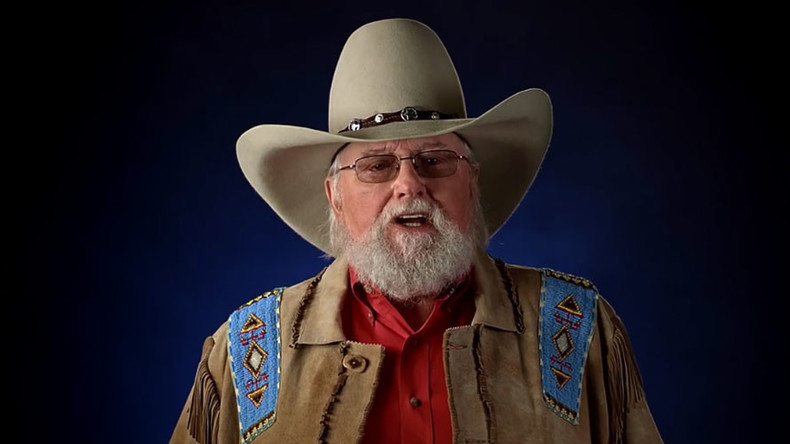 A US country music singer has issued a video threatening Iran on behalf of the NRA and the gun-wielding, alligator-wrestling "folks" of America.
Country crooner Charlie Daniels relayed the warning from the National Rifle Association of America (NRA) to "the Ayatollahs of Iran and every terrorist you enable" who, he says, have yet to meet the frightening farmers, cowboys, truck-drivers and "swamp folks in Cajun country who can wrestle a full-grown gator out of the water" of 'real America.'
"You might have met our fresh-faced flower child president and his weak-kneed, Ivy League friends", says Daniels.
"You haven't met the heartland, or the people who will defend this nation with their bloody, calloused, bare hands, if that's what it takes," he threatens.
"No, you've never met America. And you oughta pray you never do," he concludes.
READ MORE: 'I will not let you down': Trump promises NRA he'll end gun-free zones, attacks Clinton
Daniels' clothing, interpretation of international affairs, and nod to the "brave cops who fight the good fight in the urban war zones" hasn't gone unnoticed.
The video is part of the NRA's 'Freedom's Safest Place' campaign and has also being hailed as the best commercial 'ever', with some calls for Daniels to campaign for the presidency.
READ MORE: "Fully loaded": Gun TV is the new late night home shopping channel for firearms fans