Was that a joke? Huffington Post comedy site enrages readers with chilli tampon 'prank' (VIDEO)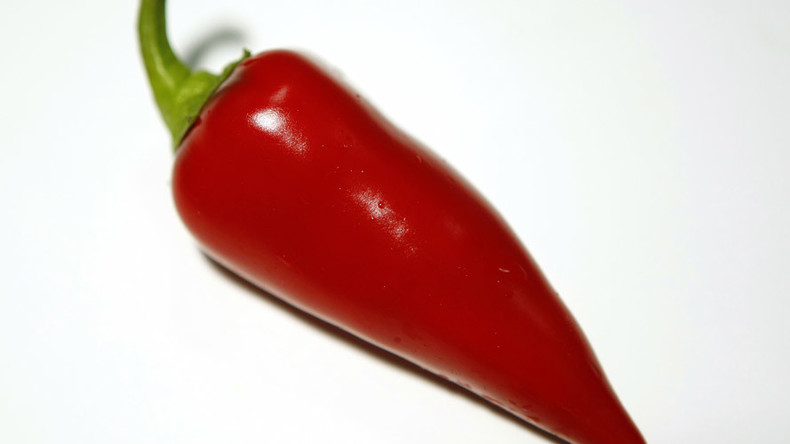 The Huffington Post has expressed their 'regret' at publishing a story about a 'chilli tampon' prank on their UK comedy Twitter page, with which its humor standards slipped to a particularly unfunny low.
British comedy moments - like when Del Boy fell through the bar on Only Fools and Horses - are much-lauded.
However, much like Bernard Manning was stuck in a world where overtly racist jokes were no longer accepted, HuffPost UK Comedy have clearly missed the mark with this one.
The online publication has pulled an article entitled 'Brad Holmes Pranks Girlfriend By Rubbing Chilli On Her Tampon and Filming Her Reaction' from their website following a series of complaints.
But it wasn't the ludicrously long headline that had people up in arms, it was the provision of a platform to an apparent 'Facebook prankster' who posts videos showing him making his girlfriend's life a misery.
According to the now-deleted article: "Facebook prankster Brad Holmes has gone viral several times for the cruel pranks he and his girlfriend play on each other, but this one must really sting.
"When his partner Jenny Davies wasn't looking, Brad rubbed a chilli pepper on her tampon. Because apparently he's the worst boyfriend in the world."
The article referred to the chilli tampon video as being "a little bit NSFW".
A Tuesday tweet about the piece on The Huffington Post UK's comedy page provoked anger among Twitter users, with many of them questioning why 'assault' was being promoted as a lighthearted prank.
Some online users have even gone as far as saying that intentionally seasoning a tampon with chilli should result in jail time.
An editor's note replacing the story acknowledged the mistake, saying: "A story previously in this space fell short of our editorial standards and has been removed. We regret the error."
The LadBible has also been chasing viewer clicks by sharing Holmes' supposed prank, along with The Daily Star.
Brad Holmes has more than 600,000 likes on his official Facebook page, where he posts videos such as cutting his girlfriend's hair while she sleeps.
His brand of comedy is reminiscent of viral character Dapper Laughs, about whom creator Daniel O'Reilly was spectacularly grilled on BBC Newsnight regarding jokes promoting violence against women. (Warning: video contains graphic language.)
During the BBC interview, O'Reilly retired the offensive character.
Unlike Dapper Laughs, Holmes has yet to be offered his own TV show.