Dexterous dad carries children in baskets while balancing on bike (VIDEO)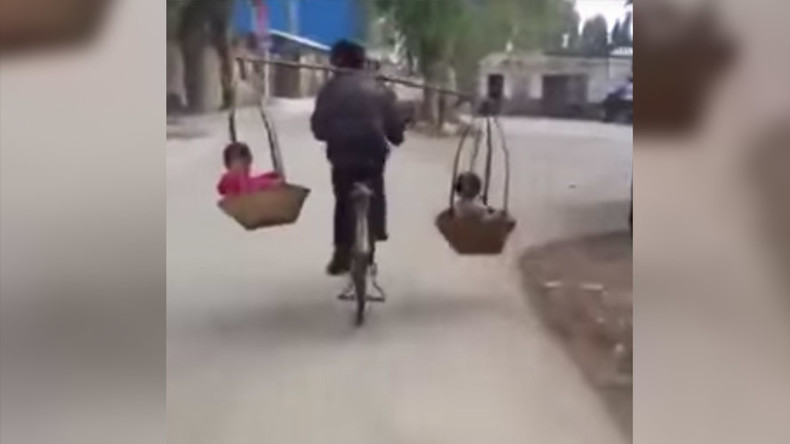 Who says men can't multitask?
A video of a father carrying his two sons by balancing them in baskets, hung from his shoulders, while cycling a bike has gone viral.
While definitely not the safest method to transport children, it is possibly the most remarkable.
The footage was captured in China and posted on the video sharing website LiveLeak before quickly doing the rounds on social media.
Comments ranged from accusations of "carelessness" to praise for his ability, either way you can't fault the guy for thinking outside the box.
READ MORE: Feeding Frenzy: Epic shark dinner party in Western Australia (VIDEO)
Although if you think that's impressive, check out these resourceful families who manage to stretch their mode of transport to the limit.