Fast & furious: Urban racer launches off roundabout with spectacular style (VIDEO)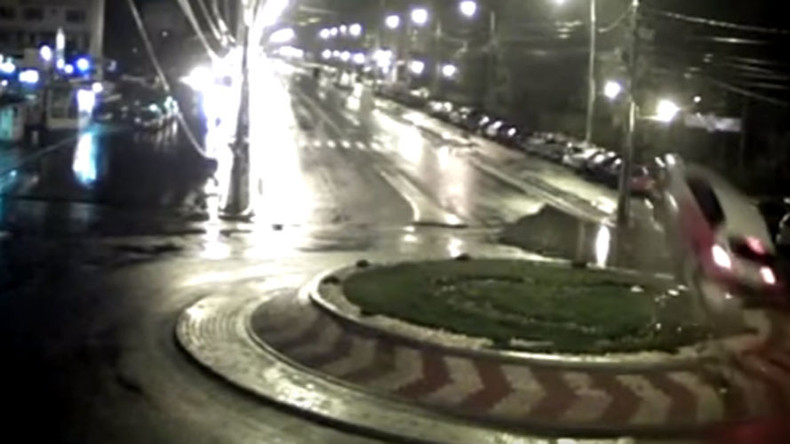 Don't try this at home. One man's daring move on the streets of the Romanian city of Brăila launched his hatchback several meters into the air after hitting a roundabout at high speed.
Spectacular CCTV footage captured the moment on a dark, wet, and fortunately empty, street.
The car lands in a huge puddle on the other side of the roundabout and the airbags deploy, according to 9NEWS.
The 22-year-old driver gets out as bystanders begin to surround the car while its lights continuously flash.
Police later arrested the young driver who luckily was not seriously injured.
Though it remains unclear if the incident was accidental or deliberate, his licence has been suspended, 9NEWS reports.
READ MORE: Car crash propels cops in duty 4x4 into triple flip (VIDEO)