High-fliers: Meteorologists tackle 100mph winds on Mt Washington (VIDEO)
Published time: 18 May, 2016 18:34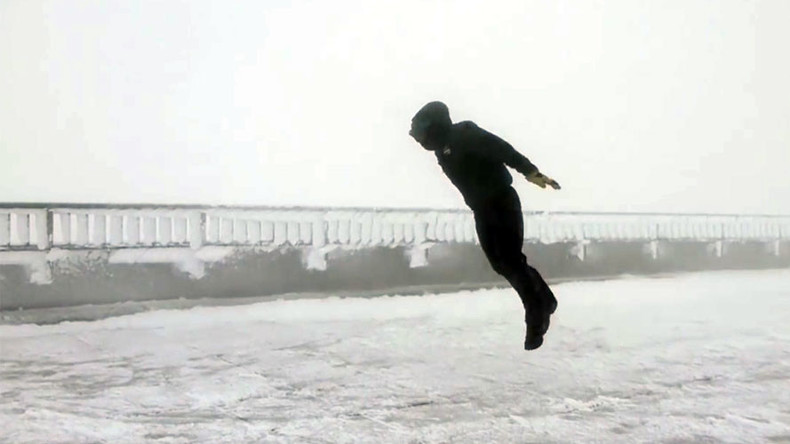 The Mount Washington Observatory has shared a daring video of two of its weather watchers braving extreme winds and wintry conditions on its observation deck.
Observers Mike Dorfman and Tom Padham stepped out into the howling wind to demonstrate the power of the gales from the highest peak in northeast US.
The video shows one of the men trying to stand his ground against the forceful gales.
The wind eventually proves too much, literally sweeping him off his feet and sending him 'flying'.
Mount Washington is renowned for its erratic weather and snow in May is not that uncommon there.
The highest wind speed recorded at the observatory was in April 1934, when a speed of 231mph (372km/h) was clocked at the summit.
As of 5 am Monday, our peak gust has been 104 mph. How high do you think they will reach by 2359 EDT Monday? #NHwx

— MWObservatory (@MWObs) May 16, 2016