'Lord of the Rings' volcano heats up as tourists & hobbits warned to steer clear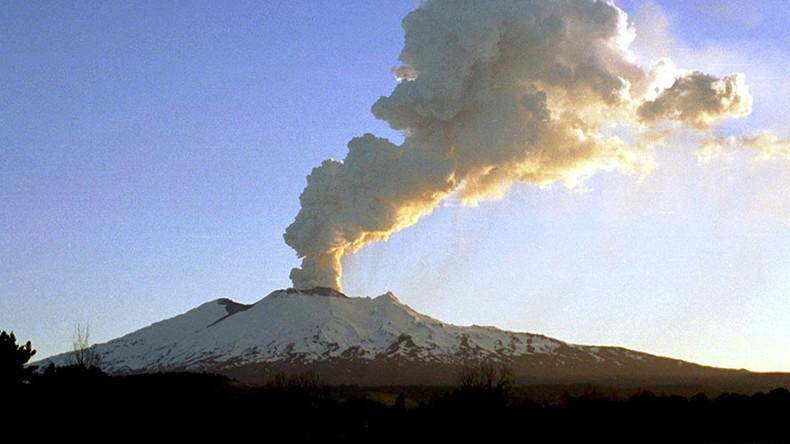 Fans of "Lord of the Rings" keen on visiting "Mount Doom" have been warned to keep away as a real-life volcano may be about to erupt.
New Zealand's volcano monitoring service, GNS Science, raised the volcanic alert on New Zealand's Mount Ruapehu from "moderate" to "heightened unrest."
"There are more signs of life at the volcano," volcanologist Brad Scott told ABC, although it's not clear if that "life" is an angry dragon named Smaug.
Ruapehu, along with its nearby neighbor Mount Ngauruhoe, portrayed Mordor's Mount Doom during Frodo Baggins' quest for the precious ring.
Located in the North Island's Tongariro National Park, Ruapehu last erupted in 2007, but since mid-April, the crater lake's temperatures have risen from 25 degrees Celsius (77 Fahrenheit) to 46 degrees Celsius (115 Fahrenheit).
"Recent visits to the volcano have confirmed an increase in the output of volcanic gas," GNS Science added.
As a result, the Department of Conservation has warned hikers against climbing within a 2km radius of the volcano's crater lake or "Summit Hazard Zone".
The ascent of Ruapehu would often form part of the so-called Tongariro Crossing, a 20km trek across three volcanoes in the area.
For those living nearby, experts say there is less to worry about, however, as a large volcanic eruption is not expected or common.
"One of the biggest eruptions, in 1995, only a few blots got past the 3km or 4km mark and that was really rare," Scott told the New Zealand Herald. "Being away from the volcano is very safe and even the standard places you can go. Different story if you go and climb the thing and you're camping at the crater lake or something."