'I'll go to Africa and starve there!' Video of Russian 4yo reproaching parents goes viral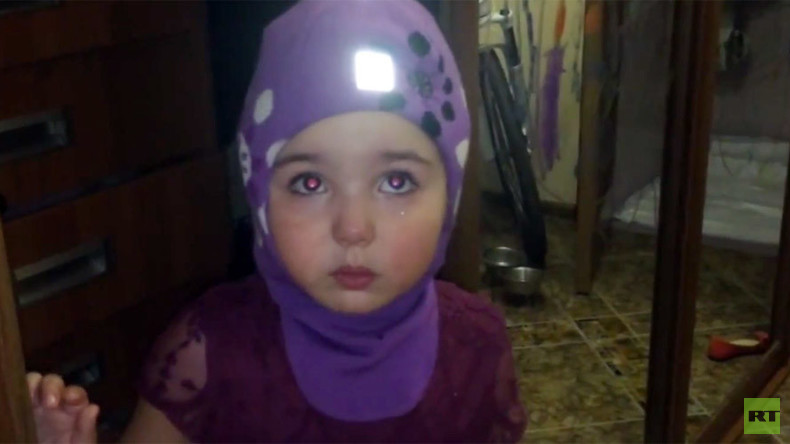 A 4-year-old Russian girl became an internet celebrity after a video, showing her reproaching her parents and threatening to leave them for either Africa or Lapland, melted the hearts of over 1.5 million viewers on Youtube.
The video shows the sobbing child getting dressed and preparing to leave the family home, while her father, who appears perfectly calm, asks her questions and films the process.
The girl, whose name is Daniela, tries to act like a grownup, proudly claiming that she doesn't "need any parents," while unwittingly asking her daddy for help.
"I don't want any parents… I don't need parents… Parents, they are always bad…
Daddy, help me fix it, please, dad!"
"But you said you don't need any parents?" Dad says.
"Fix it! Then when I leave I won't need parents anymore!" Daniela replies.
The entire conversation is hilarious, with little Daniela standing firm on her decision to leave her home, but for a few accidental sobs.
"That's it, daddy, I'm leaving! I'm going to Africa… where children are starving… hungry, poor children," Daniela muses, adding that she'd rather starve or become crocodiles' dinner than stay and behave well so that her parents don't "scold" her.
As her train of thought goes further, the wannabe-traveler realizes her Africa, or "inAfrica" as she calls it, is not that close to home, and decides on another destination…
"There's no inAfrica here… but I'll go to Lapland then, so that the bears eat me… There are bears there, right?"
Daniela's outburst wasn't supposed to go public, as her father wrote in the description to the video – it was intended for family use only. He says the girl's Grandmother decided to show it to some friends on social networks, and the wheel started spinning. So the parents decided to take charge and created a Youtube channel, as apparently they have a hefty collection of their child's 'performances.'
The heart-melting video even reached the ambassador of the West African state of Sierra Leone in Moscow, who was so touched he invited Daniela to a soiree at the embassy celebrating 55 years of the country's independence. She tested her diplomatic skills there and made a few friends. Is this not a start of a successful diplomatic career?