Crushing moment: Atlanta Hawks mascot slips on barrier (VIDEO)
Published time: 20 Apr, 2016 19:33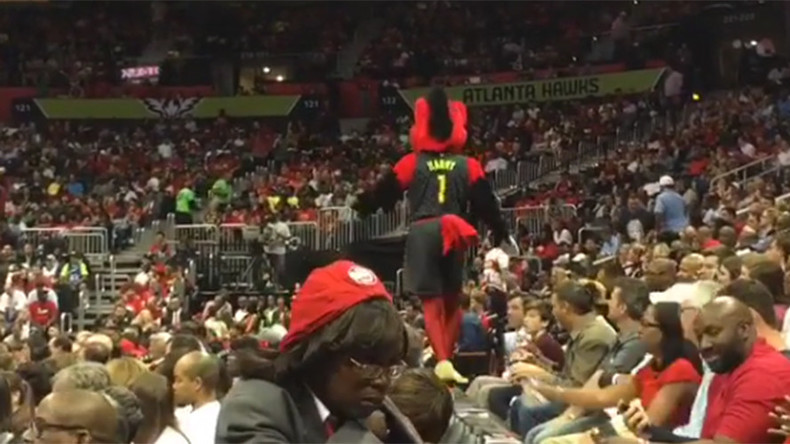 If you're a man reading this, you're about to feel very uncomfortable. Why? Atlanta Hawks mascot Harry the Hawk attempted to jump a railing but failed. Failed miserably.
The rather crushing moment occurred during an NBA playoff game between the Hawks and the Boston Celtics on Tuesday night at Philips Arena in Atlanta, Georgia.
While the Hawks walked away victors, their mascot felt more like a sore loser after trying to jump from one railing to another, but slipped in the process, diminishing the chances of there being baby Hawks in the future any time soon.
And here it is up close.
And from another angle.
It turns out this isn't the first time Harry the Hawk has made such a balls of a situation. A similar fate befell the bumbling bird in 2007.
When will the hurting Hawk ever learn?