Awesome footage shows ghostly dust storm taking over Texas (PHOTOS, VIDEO)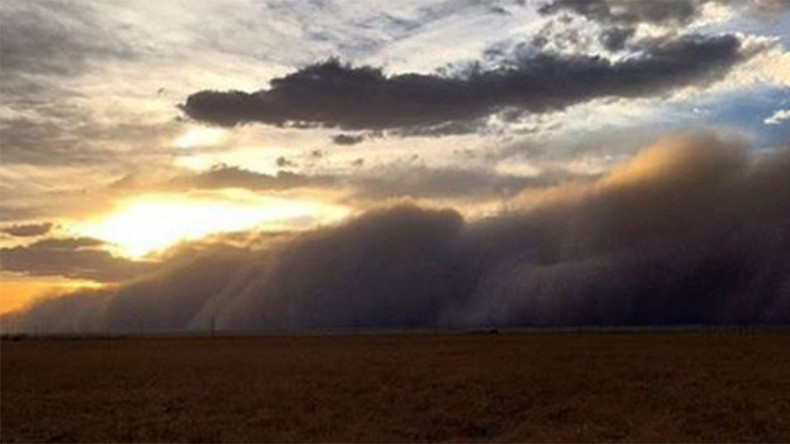 A huge dust storm spanning over 100 miles and reaching about 2,000ft in the air has blanketed much of the Texas Panhandle.
Winds of up to 60mph picked up dust from Colorado and Kansas before making their way to the Texas Panhandle overnight Tuesday.
The cloud of dust was so severe the National Weather Service radar picked up the storm quite clearly as it traveled as far as Lubbock, Texas, before dissipating.
While the footage may be shocking to others, Texans are all too familiar with messy 'Dust Bowl'-like storms.
READ MORE: 'From another planet': Waves of strange 'snowballs' found in Maine lake (VIDEO)
The state's combination of dry weather and high winds can easily result in hazardous dust storms which - when severe - wreak havoc on farms.
The Texas Department of Public Safety said no injuries or accidents related to the storm were reported, according to Associated Press.