Sleeping subway commuter rudely awakened by giant rat crawling on him (VIDEO)
Published time: 30 Mar, 2016 18:05
Edited time: 30 Mar, 2016 18:12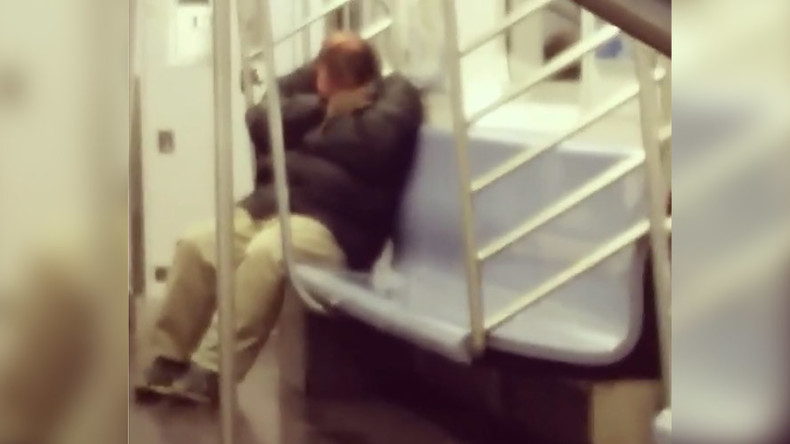 A sleeping commuter was rudely awakened by a large rat, who crawled up his body while he traveled the subway in New York.
The man, who nodded off on the train which had just pulled out of Hudson Yards station at around 3:00am Sunday, woke up as the rat grazed his head.
He brushed the rodent off, with his eyes still closed, and then let out a terrified scream when he realized what was cuddling up to him.

The incident was filmed by another commuter, Antony Lin, who then uploaded the video to his Instagram account.
Lin, 31, told ABC News that he filmed the incident as he had never seen a rat travelling a train before.
READ MORE: World's creepiest selfie drives internet demented over ghostly apparition (POLL)
The New Yorker came under fire on social media for taking the video instead of waking the man up and warning him about his unwelcome fellow passenger.
One user wrote, "great job not waking the guy up to tell him what was happening. You're a real class act. Maybe one day someone will show you that same level of concern for your well being".

Lin said: "It's one of those things I don't know how to approach...you never know how people are going to react if you wake them up."