Seconds from disaster: Heroic pilot holds nerve for epic landing in teeth of #StormKatie (VIDEO)
Published time: 30 Mar, 2016 12:16
Edited time: 30 Mar, 2016 13:19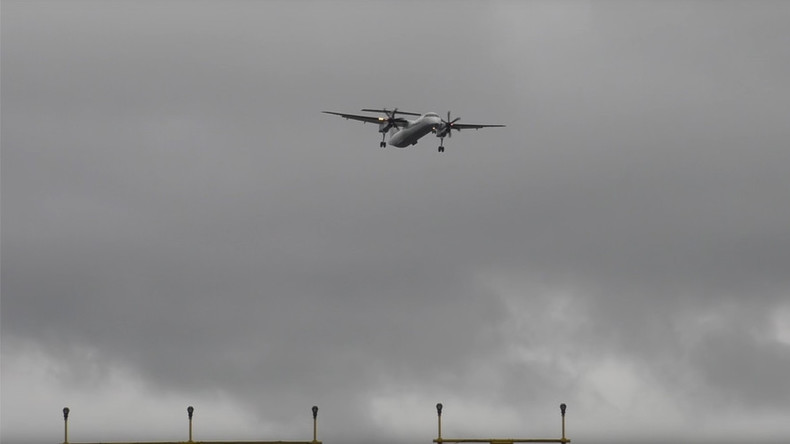 Dramatic footage has emerged of an airplane holding off the merciless galeforce winds of Storm Katie just long enough to make a dangerous, nerve-jangling landing at Manchester Airport.
The Flybe Dash-8 aircraft was buffeted ferociously in a formidable crosswind while on approach to the airport, appearing to hang in the air above the landing strip.
The plane can be seen being blasted around by gusts and struggling to drop altitude as it approaches the runway.
Eventually, the pilot brings the plane to safety by making an incredibly skillful crosswind landing, a dramatic maneuver that's a vital part of pilot training.
Storm Katie battered parts of the UK over the weekend, with some areas experiencing gusts of up to 168kph (105mph). Many flights were cancelled or diverted as a result of the high winds.

READ MORE:Flying trampolines from #StormKatie cause mayhem across UK (PHOTOS)