'Hot Migrants' Instagram account both distracting and horrifying
Published time: 11 Mar, 2016 21:55
Edited time: 11 Mar, 2016 22:08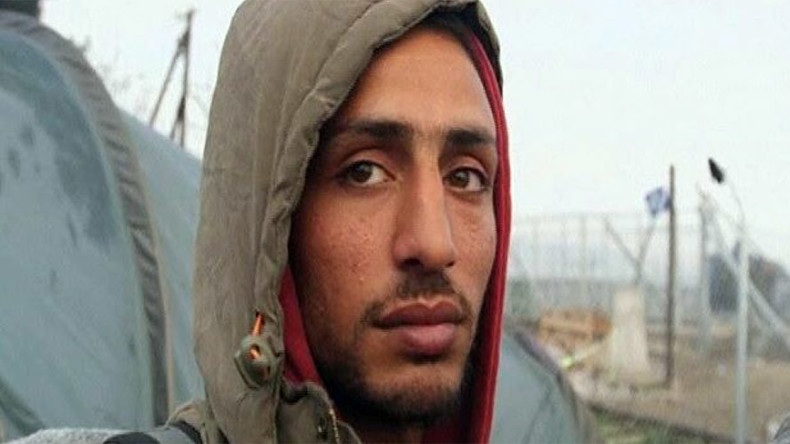 Fresh off the prison release of the "Hot Felon", the new Instagram account "Hot Migrants" is going viral, but the internet can't decide if it's delighted or horrified.
READ MORE: Model prisoner: 'Hot felon' eyes acting career now that he's released
The account of questionable taste shows photos of men crossing borders and struggling in the squalid conditions of refugee camps. It also features some pretty tacky captions.
Described as "waiting handsomely for a better life" and "seductive," the men had to make dangerous journeys to reach Europe, so it's all the more impressive that they look so good.
One man allegedly in Lesbos is described as "looking flawless", despite appearing exhausted with rescue teams gathered behind him in the background.
Sure, it beats being called a rapist all the time, but some commenters were outraged by phrases like "Handsome men on their journeys to Europe. Their countries might be falling apart but their sex appeal still goes strong."
The creator of the account told The Cut it was about "finding comedy is such a tragedy".
"I created this account after watching a video from the refugees and migrants who were stuck behind the border fence in Idomeni," the anonymous creator said. "I got distracted by some of the good-looking men in the process."
Someone might want to tell the creator that they're objectifying Europe's worst humanitarian crisis since World War II.
Almost 150,000 refugees have made the journey to Europe by sea since the beginning of the year, and there's nothing hot about that.