Tastes like eucalyptus: Mountain lion suspected of snacking on koala at LA Zoo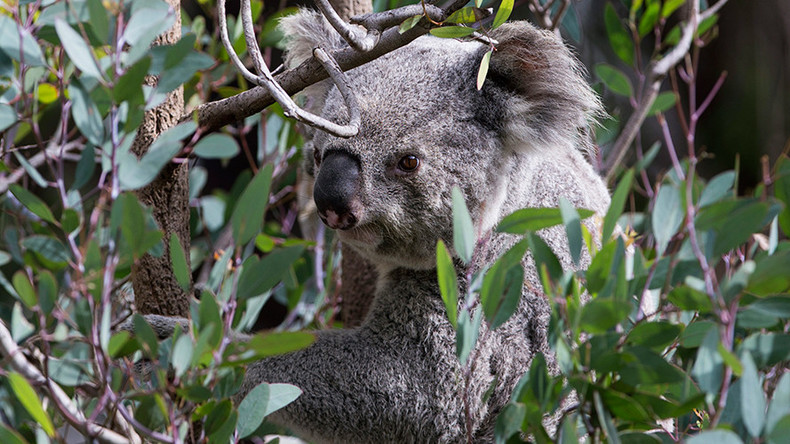 In the American justice system it would be guilty, but in the animal world, a mountain lion remains a free cat after sneaking into the Los Angeles Zoo and reportedly killing a koala.
Caretakers at the LA Zoo in California were horrified to find the remains of the missing koala named Killarney, which was reportedly mauled by the 130 pound cougar known only as P-22, according to the zoo's director, John Lewis.
"The evidence is circumstantial. We don't have any video of it taking the koala. We can't say 100%," Lewis told The Los Angeles Times on Thursday.
READ MORE: Playtime gets serious: Video of lion cub attacking child in Russia prompts police probe
Staff monitoring CCTV footage discovered the sneaky feline, who is often spotted prowling around Griffith Park, slipping into the zoo's enclosure for the first time a month ago.
"We were actually looking for bobcats, and what we found on that night was P-22," Lewis said, according to NBC. "We don't know how he's getting in or how he's getting out, but he was also seen the night the koala disappeared."
Staff found a puff of fur belonging to the missing marsupial before discovering its remains 400 yards from the koala enclosure on March 3.
The 14-year-old koala was last spotted in its enclosure, situated near the eight-foot high fence surrounding the park.
READ MORE: 'Agitated and restless' leopard escapes Indian zoo week after capture on school ground
"We are investigating the circumstances of the koala's disappearance, but in the meantime, we are taking action to ensure that all of our animals are safe," said Deputy Mayor Barbara Romero. "The koalas have been removed from their public habitats for now, and other animals are being moved to their night quarters when the zoo closes."
It's not the first time P-22 has hit the headlines. Last year, the cougar decided to wander out of Griffith Park and squat under a home in the trendy neighborhood of Los Feliz, 'cause all hip cougars know the 90027 is where it's at.