Absolutely marbleous: Artist dreams of DJ set with magical music machine (VIDEO)
Published time: 4 Mar, 2016 22:22
Edited time: 4 Mar, 2016 22:22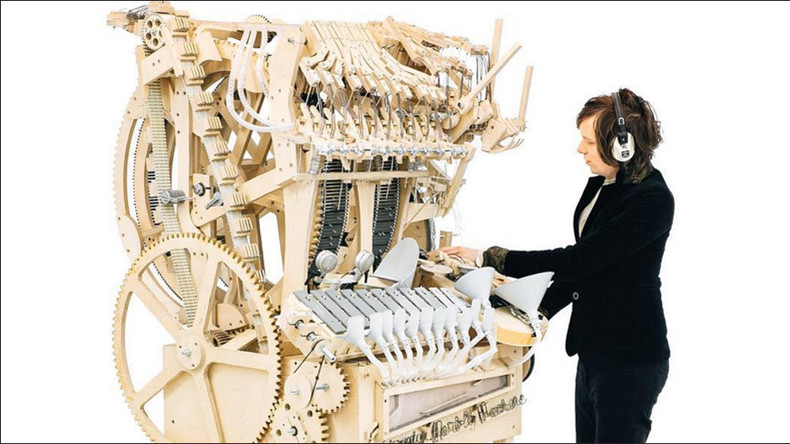 A Swedish music whizz has harnessed the power of marbles to create an incredible instrument capable of mixing classical melodies with more contemporary guitar sounds.
Martin Molin spent the best part of 14 months constructing the unusual wooden contraption, which is made of 3,000 moving parts and looks like something out of a fairytale.
The invention requires the musician to pull a series of levers before 2,000 marbles are sent whirring around the music making machine, dropping on cymbals, clattering onto xylophone keys and clanging into guitar strings.
If all that sounds like it might make an awful racket, music lovers will be delighted to hear that it is quite soothing.
Musician Martin Molin said the finished article is a dream come true, having spent years as a child drawing unusual mechanical machines.
He said he has plans to bring the marble machine to a mass audience.
Molin is one of the artists behind the dream-pop melodies of band Wintergatan, which in the past have used old ticker-tape machines and a projector to make music.
"I have this idea of almost like a DJ set. Think of a crowd with thousands of people dancing and the machine on stage, and you have the bass drum going and a big PA system with a super loud volume.
"Then you just pull the lever and the snare drum comes in and the machine is producing this sound."