Police officer shields child with his body in car accident (VIDEO)
Published time: 4 Mar, 2016 17:33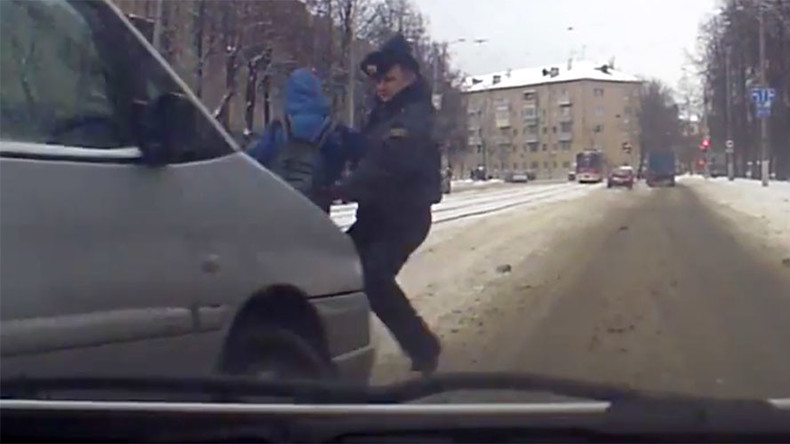 A Belarusian police officer was caught on video shielding a schoolboy with his body and preventing him from being hit by a car.
The accident, recorded on a car dashboard camera, happened in Vitebsk, northeast Belarus, on Wednesday, according to the country's Interior Ministry.
The sixth grade pupil was crossing a road on a pedestrian crossing when a man driving his minivan on a tram track lost control of his car. Junior police officer Sergey Batalko, who was walking behind the pupil, dragged the child out of harm's away and shielded him with his own body.
Batalko was hit by the car and sustained a shin injury. The boy was not injured.
Other drivers who witnessed the accident stopped, offered the injured officer help and called the traffic police.
The driver, 59, who hit the pedestrians failed to explain why he had violated traffic regulations. He may be fined up to 6,300,000 Belarusian rubles (about $300) and have his driving license suspended for two years.