Wisc. police in pursuit of Democrats, State Assembly passes anti-union bill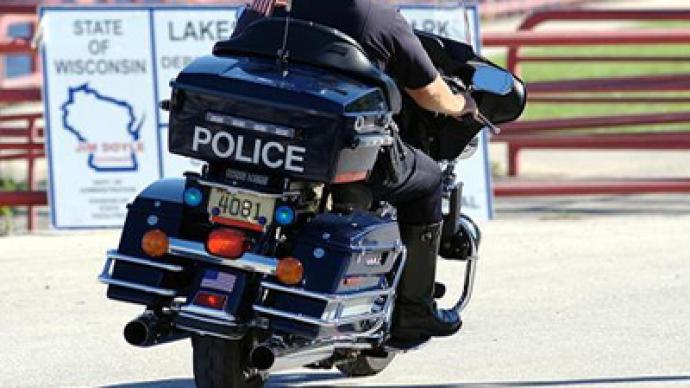 Wisconsin state troopers were dispatched to try to find at least one of the 14 Senate Democrats who have skipped town to delay a vote on Republican Gov. Scott Walker's anti-union legislation.
State senate lawmakers must secure quorum in order to hold a vote on the measure; however without the Democratic lawmakers it is not possible to do so.Under the law, state police may be dispatched to find them and bring them to the capital to vote, but only if the lawmakers are still within the state. Most of them however fled to neighboring states and the troopers have yet to find anyone they can bring back to the capitol. Walker warned state employees may begin receiving layoff notices as early as next week if the bill is not passed soon.The state's lower chamber however reached a deal with the Democrats and managed to pass the measure, leaving a Senate vote as the final hurdle. The legislation, which would strip public sector unions of their collective bargaining rights, has been met with fierce opposition. Seen as the one of the boldest anti-union bills in the nation, the law is supposedly designed to combat the $3.6 billion state budget shortfall. If passed, the law would bring about a major political shift in Wisconsin. The state has been widely seen as progressive in the past, being the first state to pass comprehensive pro-union legislation in 1959.Under the proposed law, unions could not force employees to pay dues, but could choose to still represent state workers and they would not be able to seek pay increases above the listed maximum in the Consumer Price Index without approval from a public referendum. The governor has said if the bill passes the state would avoid furloughs and layoffs.Recently, over 70,000 protesters descended on the capitol of Wisconsin expressing opposition to the bill and calling for the governor's removal from office.A recent incident in which Walker was prank called by a progressive blogger further enraged pro-union backers.The prankster, Ian Murphy from the website Buffalo Beast, pretended to be conservative business mogul David Koch, one of Walker's and the Tea Party's billionaire backers. On the call Walker jokes of using a baseball bat to slug democratic leaders and said he looks forward to celebrating with Koch in California after his fight with the unions is over. Public records show Koch Industries was one of the greatest contributors to Walker's gubernatorial election campaign.
You can share this story on social media: