Fair Game on at Cannes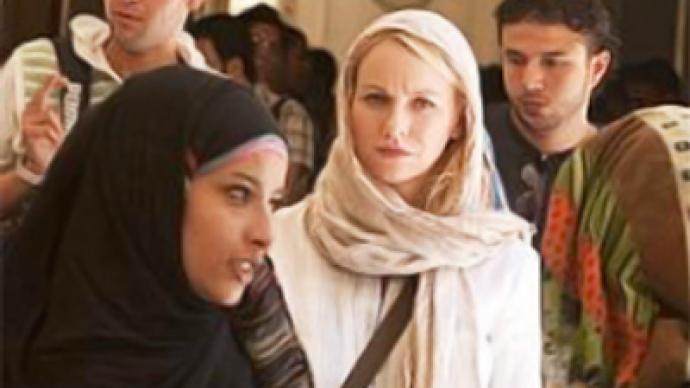 A thriller from "The Bourne Identity" and "Mr. & Mrs. Smith" director Doug Liman has been unveiled at the Cannes film festival.
Starring Naomi Watts and Sean Penn, "Fair Game" is based on the true story of a covert officer in the CIA's Counter-Proliferation Division whose status was disclosed by top White House officials, putting an early end to her career.
"Fair Game" is based on the book written by Valerie Plame and her husband, diplomat Joe Wilson.
Naomi Watts told the press conference at Cannes that playing Valerie was also one of the biggest challenges in her career.
"How many opportunities do we have as actors to pay women like her? Valerie has tremendous courage. It was important for me to get into the essence of who she was, but even today a lot of the information is classified. I wanted her to unveil her secrets to me. We had lots of dinners, conversations, and emails," said the Australian actress.
Valerie Wilson had to resign from the CIA after nearly 20 years of service.
"I retired from the CIA in 2006. I miss that. I loved my career and was very proud to serve my country, but that chapter, for reasons that are out of my control, is over," Valerie Plame said in an exclusive interview with RT.
"How she dealt with this change in her life, how she had to deal with her family members, and how her family, the union of her and Joe, went forward for the integrity" – these were some of the questions Naomi Watts said she was eager to tackle as an actress.
"You don't get her all at once, you have to discover her. Valerie is a real woman, more than any of the characters I've played so far. I'm in awe of her strength and courage," Watts told the press conference.
Naomi's delivery of her role as the secret agent has received accolades from film buffs and was also praised by the real-life main characters of the movie, Valerie Plame and her husband.
"We are absolutely delighted that it's an accurate representation of the events we went through. It's well-acted, it's very powerful and hopefully it serves in a way as a warning to future public officials who may wish to pursue their own political agenda in ways that are unlawful and are cautionary though," Valerie Plame told RT.
The strikingly beautiful former CIA agent said being part of the "Fair Game" was in fact quite an unusual experience.
"I spent most of my life making sure that discussion of where I really worked and what I was doing was paramount security. So it was very difficult for me when I was suddenly thrust into media spotlight," Plame confesses.
After all she has gone through over her secretive career, it seems that coping with the media attention should not be that hard a task.
Valeria Paikova, RT, Cannes
You can share this story on social media: