State of the Union: Real Americans weigh in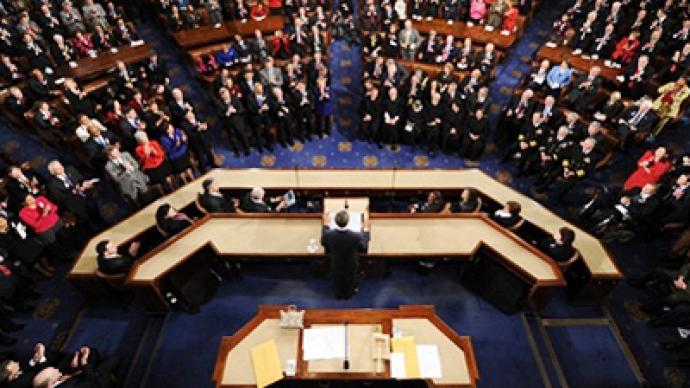 Dumfries, VA may just be 30 miles outside of Washington DC, but in many aspects, it is worlds away. Residents here call themselves "ordinary citizens".
You can find Waffle House restaurants at the crossroads and truck stops of most small cities in America.The one, in Dumfries, VA ,draws in truck drivers and teachers and even high school students like Fernando Huerta, who at just 18-years-old criticizes the government for focusing so many of its resources outside of the country."I don't think we should be too worried about other nations right now. It shouldn't even be on our top 20 list of concerns," Huerta said.The concerns of the country were highlighted in President Barack Obama's State of the Union address, where he also highlighted progress."Two years after the worst recession most of us have ever known, the stock market has come roaring back. Corporate profits are up. The economy is growing again," Obama said.It's a claim Waffle House patron Julie Wollner doesn't totally agree with."We need to get jobs back.The economy has not been stimulated as it should have," Wollner said.For the average person the suffering goes on."I have several college degreed family members with no jobs," said Reggie Smith, over eggs and grits."One had their house foreclosed."Just down the street from the Dumfries Waffle House is the Grayson Village mobile home park, where Robert Allen liveswith his wife Barbara, and father-in-law, Irvine Watkins. He says many people at his own company lost their jobs, their health insurance and their hope. He said members of Congress should stop propping up banks and stop spending money on wars."They oughta look after their own people first. The tax money is made in America," Allen said. "It's not made in other countries so it should be spent here first.Take care of home before you take care of somebody else."At the State of the Union address, in light of the deadly shootings in Tuscon, AZ, many Republicans and Democrats opted to sit together instead of in different sections."What comes of this moment is up to us," Obama said. "What comes of this moment will be determined not by whether we can sit together tonight, but whether we can work together tomorrow."So, what's the likelihood of that happening?"Like anything when something happens everyone comes together, and we do a little kumbaya moment.We love each other but then next week they'll fight over healthcare," said Smith.Allen agreed."That's just like taking a kid and putting him in a candy shop," he said. "Now you be good and I'll give you some candy. That's what it looks like to me. You put em together tonight and tomorrow they'll be kicking at each other again."For Americans like this, the words are a start but the action still seems a long way off.Chrystopher Smith, a former congressional candidate from California said Obama's address was full of rhetoric, and little reality. Political Analyst Brian Debose disagreed, arguing the speech was a good one, based on brining both sides together and emphasizing the economy. "The economy is growing," said Debose. "The problem is the job market is not coming back.""This is all frosting and no cake," argued Smith. "There was no substance to anything that came out of the man's mouth yesterday. There was very very coded rhetoric that came out of his mouth regarding the economy, regarding the next step.Smith said Obama was talking to his supporters, not all Americans, to lay out his 2012 game plan for the next US presidential election. While Debose contended the speech addressed various issues many Americans value as important, and want to see actions on."When you're talking about lowering the corporate tax rate you're not talking to a liberal constituency of Barack Obama. When you're talking about clean coal, clean coal is something the environmentalist groups in this country have been fighting against Obama since he got into office and continue to," Debose commented.
You can share this story on social media: