US international broadcasting falling on deaf ears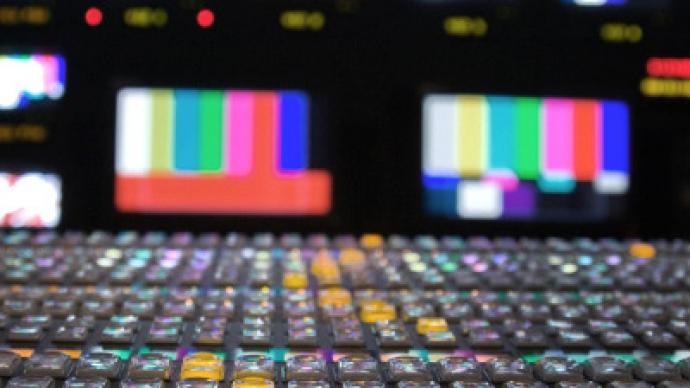 Domestic public broadcasting is on the congressional chopping block in the US, but there are more taxpayer dollars for US international broadcasting being spent than ever—$768 million for 2011 alone.
"Our sales pitch has been very good because in the budget hearing last week, the Broadcasting Board of Governors was actually given an additional $10 million to use for Internet circumvention," said Governor Dana Perino, former White House Press Secretary for George W. Bush and a FOX News commentator. Few Americans have ever heard of the Broadcasting Board of Governors—the agency responsible for overseeing Voice of America, Radio Free Europe/Radio Liberty, Radio and TV Marti, Radio Free Asia, Radio Sawa and Al Hurrah TV. "From our perspective, we'd love to target every place all the time because we think everyone has value and every country has importance," said Perino. Former Radio Free Europe director Tom Dine said broadcasting to business and civil society elites in the Muslim world is a priority today. "In the Middle East, we're seen as the aggressor, as the occupier, and that's a hard position to be in," Dine said. But the BBG has also been criticized in Congress. "The BBG is the most worthless organization in the federal government," said Senator Tom Coburn (R-OK). "It's full of people who know nothing about media or foreign policy. All they are doing is spending money and somebody's got to look into it."Its employees ranked it the worst federal agency to work for in a Federal Human Capital Survey conducted by the Office of Personnel Management. Tim Shamble is the president of the Local 1812 of the American Federation of Government Employees, the union that represents BBG employees."It's like a one strike policy and you're out," said Shamble. "The feeling is that the BBG has declared war on its own employees. They don't support them, they don't support the Voice of America." Blocking sick leave, spying on employees who leave early or make personal phone calls and political interference in the newsroom are all something Shamble said his union has fought against. "They've tried to shield themselves from any congressional oversight and they've been able to run the agency pretty much any way they see fit, regardless of what congress thinks," Shamble said. There's also a battle as to whether the BBG's mission is to influence abroad. "For Radio Free Europe and Al Hurrah, which I know firsthand, we are looking to influence the influential," said Dine. But Perino said the BBG's mission is only to inform – "Our mission is what it is and we firm to it." Lawyer and journalist Eva Golinger said the BBG uses private stations internal to nations to broadcast pro-America propaganda and incite anti-government fervor in places like Venezuela. She called the BBG a "complete waste of millions and millions of US tax payer dollars," explain that the programming is often heard by audiences who do not agree with it or often ignore it. Non-government media, like CNN and Fox often reach bigger international audiences with the US-funded media outlets. "The US is kinda behind," she noted.