US deficit reaches record numbers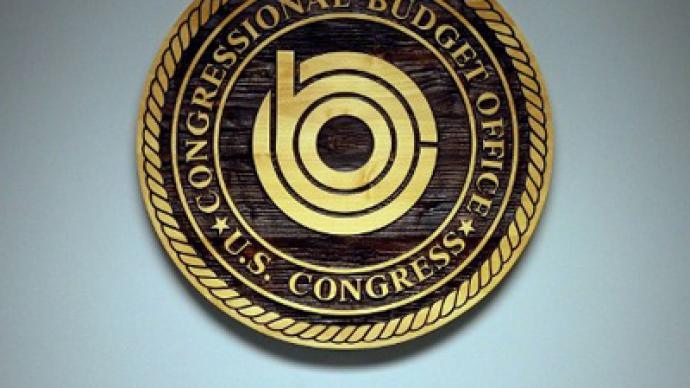 February shaped up to be a record-breaking month for Washington, and it's not the unseasonably warm weather that's making news. The Congressional Budget Office now reports that February saw the worst monthly deficit in the history of the US.
The CBO sent out their preliminary report for the month of February on Wednesday this week and it isn't anything President Obama will want to brag about. Although unemployment figures have taken a favorable turn as of late, the CBO's latest findings reveal that the government is getting away with borrowing yet more money while bringing in figures that fail to come close to making up the difference. Dating back to when the 2012 Fiscal Year started this past October, the government has gone elsewhere for a major chunk of its money, borrowing 42 cents for every dollar the United States spends, reports the Washington Times. The office has yet to finalize their findings for February, but at this rate they project that the US deficit for last month will amount to around $229 billion, the highest four-week figure ever reached in the recorded history of America. Combined with catastrophic numbers that have caused economic fears over the last few years, worsening figures throughout this fiscal year add up to the US donning a deficit of around half a trillion dollars since only October; the country has collected around $869 billion in revenue while taking on around $1.5 trillion in expenses in only five months.That isn't to say that this is anything new, of course. The record-breaking statistic for February shatters a milestone set exactly one-year earlier when the US had a then-high deficit of $223 billion, around $6 billion less than what America is dealing with this time around. February also marks the forty-first consecutive month of being in the red.On the plus side, February was the shortest month of the year. An extra day or two could have been terrible, really.
You can share this story on social media: