Michigan university professors' wages cut, now eligible for food stamps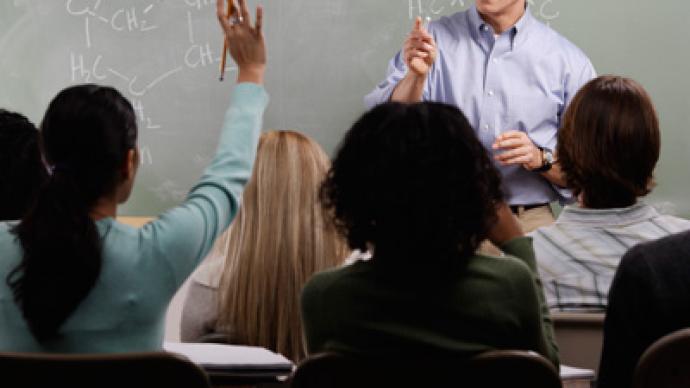 In an effort to tackle the state's $1.4 billion budget deficit, Michigan's Republican Governor Rick Snyder has opted to make massive cuts in various sectors – including professor pay.
Massive cuts are leaving some university professors with such low pay that they now qualify for food stamps. Snyder, a former venture capital firm CEO, has laid out $1.2 billion in cuts to schools, universities and local governments, and is pressing for new tax cuts to boost local business. Under new laws aimed at solving financial shortcomings, emergency financial managers have the power to unilaterally lay-off workers or cut pay. In Detroit the appointed emergency financial manager laid off all of the public school teachers while in Benton Harbor, Mich. The local appointed emergency financial manager stripped the areas elected officials of their governing powers. Full-time professors at Central Michigan University now bring in salaries so low they qualify for welfare programs like food stamps. Prof. Patrick McGinnity reveled his salary is now at 24,600, a level at which he is unable to support his family of four without government assistance. The university system is boasting record assets and revenue, paying administrative staff large salaries, including staff for the medical school – which does not yet exist."It reflects difficult but necessary decisions that will result in a shared sacrifice, but ultimately will benefit citizens, families and communities through the economic growth and job creation that is generated," Snyder said defending his budget. "By stimulating the economy while preserving core, essential services and ensuring a safety net for those who are vulnerable, we'll all move forward together."Critics point out that the money used to fund food stamps comes from the same overall fund used to pay educators and argue a portion of the money used by the universities on administrative staff should be reallocated to offer more funds for the professors.
You can share this story on social media: