UN official criticizes US over Iran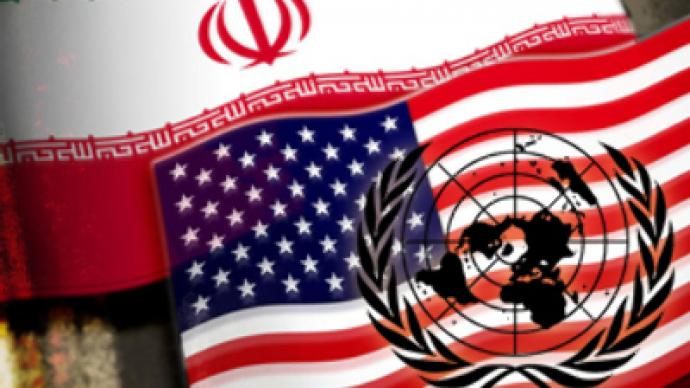 A top-ranking UN official has accused the United States of 'demonising' Iran's president, reports the AP news agency.
"I don't think anyone can doubt that, in our part of the world, Ahmadinejad has been demonised," said Miguel d'Escoto Brockmann, the outspoken UN General Assembly president and Roman Catholic priest from Nicaragua.
"The United States has been in the business of the demonisation of people from (for)ever."
He hinted at double standards when he said that the US "canonised" former Philippine dictator Ferdinand Marcos, former Nicaraguan dictator Anastasio Somoza and former Chilean dictator Augusto Pinoche.
D'Escoto was on a recent three-week trip which took a stop in Tehran. He said he noticed a great level of support and respect for Iran from its neighbors when they met at a summit meeting of the Economic Co-operation Organisation.
"That was a very wonderful experience to see that, in contrast to the attitude that we find, sadly, here where we are," d'Escoto said.
Israel also received a share of the criticism from the General Assembly president.
In response to Mahmoud Ahmadinejad's 2005 comment saying Israel should be wiped off the map, d'Escato said that such a comment was "lamentable", but that it's only actions that should be watched.
"I don't hate Israel, much less do I hate the Jewish people," d'Escoto added. "In fact they are very high on my list of people that I love."
However, d'Escato said that would not stop him from being critical of Israeli actions in the Palestinian territories, especially in regard to the recent war in Gaza where around 1,400 Palestinians and 13 Israelis were killed.
D'Escato proceeded to further criticise the US for acting unilaterally when choosing to invade Iraq and also said a decision by the International Criminal Court to issue an arrest warrant for Sudanese President Omar al-Bashir for war crimes and crimes against humanity was "unfortunate" and "lamentable".
You can share this story on social media: