Election 2012: Ron & Rand Paul for President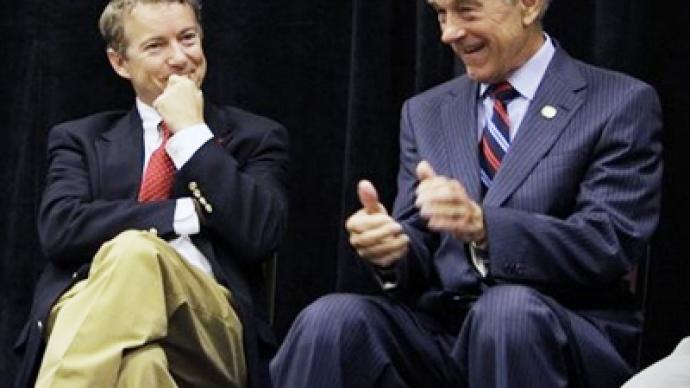 Congressman Ron Paul is no stranger to presidential runs, having run multiple times and likely to run again in 2012. His son, Senator Rand Paul however is brand new to elected office, but he is already talking about running for President.
"The only decision I've made is I won't run against my dad," Rand Paul told the Post and Courier.Senator Rand Paul, a Republican and Tea Party favorite from Kentucky entered the US Senate following the 2010 midterm elections. Recently he has been traveling across the US, visiting a number of key early presidential voting states without his father, Ron Paul. Congressman Ron Paul has been in Congress since 1962. He ran for President in 1988 and 2008, and will likely run again in 2012. Rand explained he has no intention of running against daddy, but does want to hit the trail to ensure a Tea Party victory in 2012. With both displaying Presidential aspirations many have speculated a joint Paul/Paul 2012 ticket, with Ron for President and Rand for Vice President. While nothing is confirmed, events taking place on the campaign trails lead many to believe the option s open.
You can share this story on social media: