NY thugs rob Russian prima of her ballet shoes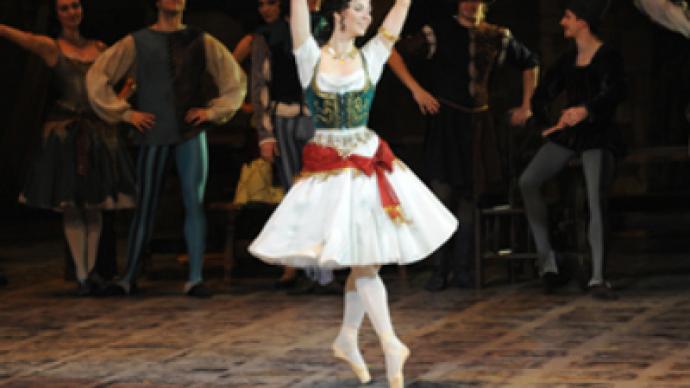 International ballet star, Russian Natalia Osipova, was mugged in New York on Tuesday as she left the American Ballet Theater. Muggers hit her in the face and stole her bag with her pointe shoes, NY Times reports.
Her valuable personal effects, such as money, passport and laptop, were not with her at the time.
Natalia Osipova, the Moscow Bolshoi Ballet star, had been attending a performance of "Sleeping Beauty" at the Ballet Theater, a production in which she is due to dance on Saturday night at the Metropolitan Opera House.
"Two guys just came from her back and they hit her and they took her bag. She was so brave and so smart – she didn't scream," The New York Times quotes Osipova's agent Sergey Danilyan as saying.
The Metropolitan Opera House doctor is to examine the Russian ballerina on Tuesday. But according to Danilyan, Natalia Osipova will "absolutely, no doubt," perform on Saturday. The police also want to interview the ballet dancer.
Osipova is in NY in her second season as a guest artist with the American Ballet Theater.
You can share this story on social media: