Three students shot near Pittsburgh high school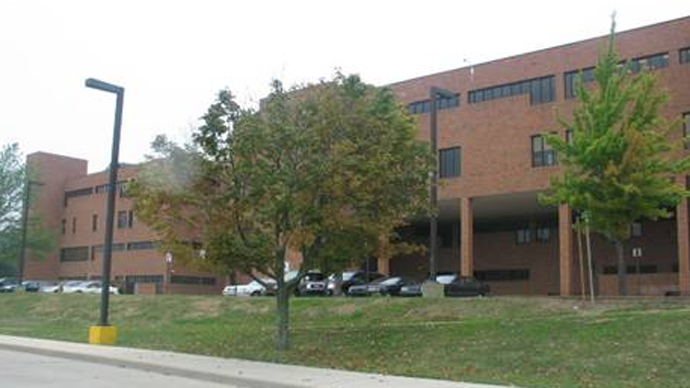 Three students were wounded Wednesday near a Pittsburgh, Pennsylvania high school in a shooting that left police SWAT teams combing through the area for a gunman and the community on high alert.
Gunshots rang out just before 3 p.m. local time, two blocks away from Brashear High School – a large public school with just over 1,400 students. Classes were dismissed just minutes before the first shots echoed through the neighborhood.
Three male students - two 17-year-olds and one 16-year-old - were hit as they walked to a vehicle they had taken to school earlier in the day. One of the victims was hit in the shoulder and neck area before being rushed into surgery at a nearby hospital. Another was grazed in the head and the third was shot in the hand and feet.
Each of the victims were male, and none of their injuries were thought to be life-threatening, police spokeswoman Diane Richard told reporters.
Initial reports speculated that the incident was in fact a school shooting because one of the students, after being shot, ran back toward the school and was pulled inside to safety by an administrator.
Richard also said that the shooting may be connected to a drug-related fight at the school last month which was so severe that administrators had no choice but to put the building on lockdown.
"One of the victims did run back to the school so hence when the call came out we all thought the incident happened at Brashear school," Richard told WTAE. "With all the things happened now at different schools in different states this is the last thing we wanted...The victims who were shot are now in the hospital and it is my understanding that they are not being cooperative at this time."
As many as three gunmen were involved in the shooting Wednesday and, while no arrests were made in the hours directly following the incident, television footage showed SWAT officers putting at least four people into police cars.
"We are questioning six people of interest right now," acting Police Chief Regina McDonald said during a televised news conference.
At least one man was taken into custody after a SWAT team surrounded a home near the school. Helicopters flew overhead while armed police officers waited on nearby rooftops.
Officials were careful to note that the incident did not take place on school grounds and was only loosely tied to the school.
"There was no shooting at Brashear school," Richard said.
Parents were gathered outside the school when the lockdown was lifted. Students were only allowed to leave if they were escorted out by a guardian.
One of the suspects taken into custody in #Brashear shooting moments ago #wpxi#schoolshootingpic.twitter.com/y59JoVPrr6

— Lisa Sylvester (@LisaSylvester) November 13, 2013
Cody Muller, an 18-year-old senior at Brashear, told the Los Angeles Times that students could clearly hear shots when they left school. He reported seeing a teacher use a towel to help one student who appeared to be bleeding from the head on the street outside.
"As she was pressing it on his head, all I saw was blood running down the side of his head. It was all over the hoodie – it was on the ground," Muller said. "They were asking him questions. He wasn't aware that he was shot. He was like, did I fall? Why am I bloody? The teachers told him, 'You just fell and got hurt,' so he wouldn't freak out."
Pittsburgh Mayor-elect Bill Peduto released a statement late Wednesday saying the community was in his thoughts.
"I am pleased that none of the injuries appear to be life-threatening, that several persons have been brought in for questioning, and I thank residents of the surrounding neighborhoods for their cooperation," Peduto said. "While our officers were prepared for the worst we are very pleased that the shooting did not occur in the school or on school premises."