Delaware courthouse shooting: Suspect taken out after killing 'wife', wounding others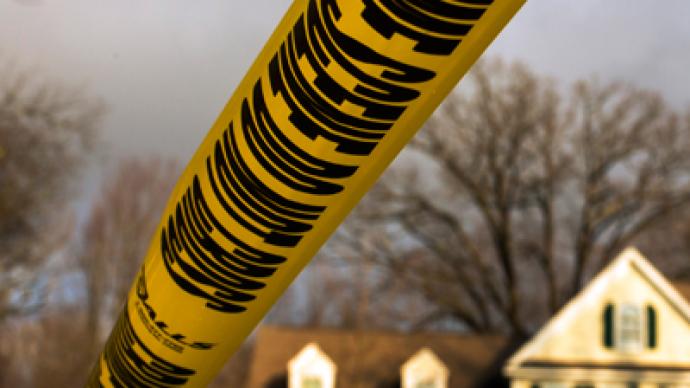 At least two people have been killed and another two wounded after a gunman opened fire in a courthouse in Delaware, USA. The male suspect has been shot dead by police after allegedly killing his wife.
The shooting happened at about 8am Monday local time at the New Castle County Courthouse building, when the gunman entered the lobby shooting. Witnesses said they heard at least five shots.
"I can confirm a shooting at 8 am. Two civilians, females, were killed, two capital officers were shot. The gunman is dead inside the lobby," a police spokesman said at a news conference.
The Mayor of Wilmington Dennis Williams has confirmed that the shooter, said to be in his 20s, has been killed by Capitol Police officers. 
The shooter is said to have a criminal record, being earlier accused and convicted of kidnapping his three children, and allegedly taking them outside the US.  He served time in 2009 for bank fraud.

According to the police the victims are two women and a man, AP reports. Transported to Christiana Hospital, the exact conditions of the victims are not clear.
A woman was shot right in front of my partner.He hid behind our boxes of exhibits on handcart.He says woman will not make it.

— Jennifer S. Lubinski (@jslubinski) February 11, 2013
At least one of the victims has been identified as a security official at the courthouse. One of the women is thought to be the wife of the suspected shooter. Police said he first killed the woman and injured another two people before being killed by officers.

Dozens of police cars rushed to the area, and streets were cordoned off for several blocks around the courthouse.

I am being taken to courthouse.Streets filled with armed officers, men stationed at doors with guns trained

— Jennifer S. Lubinski (@jslubinski) February 11, 2013
You can share this story on social media: