Third round of quantitative easing?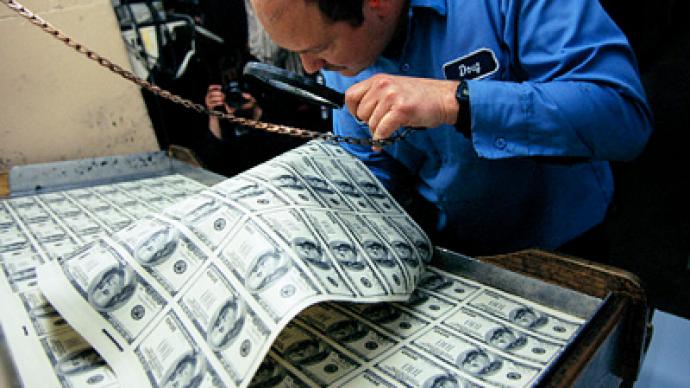 An analyst is warning investors to be prepared for the US Federal Reserve to begin printing more money in a third round of quantitative easing – although the first two rounds have been met with lackluster results.
Simon Maughn, co-head of European equities at MF Global, told CNBC that all indications point to a new round of money printing by the US central bank. "The bond market is going in one direction which is up-falling yields which is telling you quite clearly the direction of economic travel is downwards. Downgrades. QE3 (third round of quantitative easing) is coming," he said. "That's exactly what the bond markets are telling me.""What's interesting in the bond markets over the last couple of sessions is, you've seen human traders trying to step in and call this turn in the market the same way that equities have done … and they have just been mowed down by the quant funds which are all about leverage, all about momentum and are betting on bond prices going up," Maughn added in an interview on CNBC.He explained that a third round of quantitative easing would easily drive up prices on commodities, among other things."That cash injection will have the normal inflationary knock-on impact, driving back up commodities, supporting industrial stocks, dragging the financials up with them," he remarked.
You can share this story on social media: