Cost of tax cuts in US budget do not add up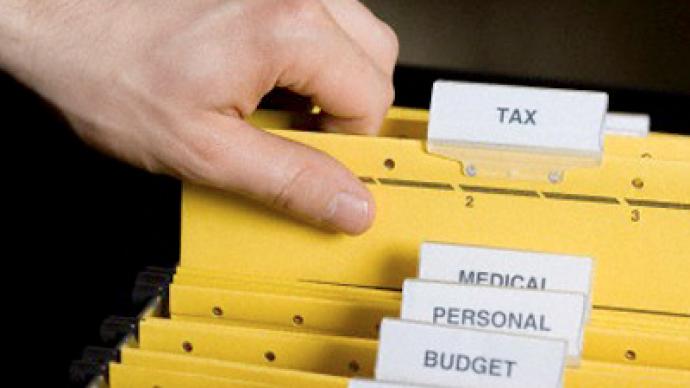 The cost of tax cuts in the US budget for America's rich exceed the value of budget cuts. Wealthy earners continue to receive thousands of dollars in tax savings while average Americans suffer.
As Americans submit their tax returns, many will find they own the government money, some will receive small refunds, others nothing. The richest Americans however will find they are saving loads of cash. Last year US President Obama extended the Bush-era tax cuts, a law which is estimated to cost the government $42 billion this fiscal year; a figure which exceeds the $38 billion value of savings from federal budget cuts.The cuts were made to social programs aimed at helping poorer Americans, many seeking financial and health services. "I don't think it's a good time to be trimming federal outlays if you're interested in the vulnerability of the economy," economist Gary Burtless, former Labor Department employee now at the Brookings Institution told The Huffington Post. "I'm not quite sure where the theories come from that this is going to strengthen economic growth over the next 12 to 18 months. It's going to have the reverse effect. It's going to slow it down."Rich Americans are paying less, at a cost of the poor and also pushing the US economy toward slower growth, or possibly even a new recession, argue some economists. The extension of the tax cuts will offer struggling American families a few thousand dollars, somewhere in the neighborhood of $2,000 on average, according to a report by the the non-partisan Tax Policy Center. A little extra money is positive, it theoretically would allow families to spend more and rive demand. However, $2,000 is not much, and in hard economic times with wising prices, it will not go very far. Meanwhile, Richer families will see far more cash returned from the government. Families that earn between $500,000 and $1 million will receive on average a $25,000 tax break and families earning over $1 million will likely receive in excess of $130,000. The rich receive far greater benefits, money they are not nearly as in need of. Cuts to the wealthy are estimated to cost the US government about $120 billion in two-years. With the approval of a new 2011 budget, calling for greater government cuts, it is estimated tax cuts for the rich will cost the government $42 billion over the year. The cuts come as the economic recovery begins to slow. Recently the IMF slashed its forecast for US growth by the same amount of it slashed Japan's potential growth following the devastating earthquake, tsunami and nuclear disaster. The rich are saving on taxes and getting richer, while the government cuts spending and support for poor and middle calls Americas and it appears to be hurting the US economy.
You can share this story on social media: