Supreme Court unanimously rules against FCC in curse-word case
The Supreme Court sided with American television networks on Thursday, ruling 8-0 against attempts by the Federal Communications Commission to fine ABC and FOX for broadcasting "fleeting expletives" over the airwaves.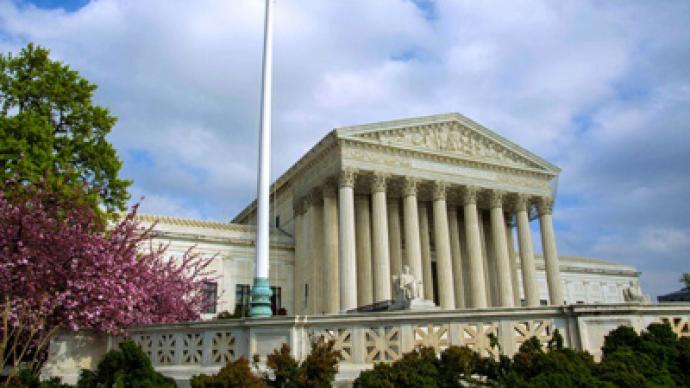 This week's decision ruled that the FCC was unclear with emphasizing their policy about indecent language until 2004, therefore negating the commission's pursuits to penalize broadcasters for incidents that occurred in the years prior. The commission had attempted to impose millions of dollars in fines against major American broadcasters for rules that were not fully established until years later, a maneuver that the Supreme Court unanimously decided was uncalled for. Justice Anthony Kennedy signed his name behind the high court ruling, writing that the FCC's standards were too vague in specific incidents in which they sought extreme fines for alleged violations of federal obscenity laws. "A fundamental principle in our legal system is that laws which regulate persons or entities must give fair notice of conduct that is forbidden or required," Kennedy writes. The high court declined to offer an opinion in this case that specifically details how the First Amendment can be applied to broadcasting, instead offering a lesser ruling that essentially lets networks off the hook for airing material that the FCC objected to but was not clear in outlining. The government agency had argued that usage of the "F-word" and "S-word" that denoted "sexual or excretory activities," respectively, were enough to level heft fines against Fox television and the ABC network. But the Supreme Court said that broadcasters were not effectively brought up to snuff on the FCC's latest guidelines."[T]he Commission policy in place at the time of the broadcasts gave no notice to Fox or ABC that a fleeting expletive or a brief shot of nudity could be actionably indecent," writes Kennedy, adding , "Its lack of notice to Fox and ABC of its changed interpretation failed to give them 'fair notice of what is prohibited.'"The specific instances that landed the case in court involved curse words uttered during a live broadcast carried by Fox and an episode of ABC's NYPD Blue that featured a woman's nude backside for seven seconds. For the incident that aired on ABC, the FCC lobbed them with fines that totaled nearly $1.24 million. It was not until after the broadcasts, however, that the FCC made clear that its standards suggested that networks could be fined for brief and unscripted content that could be deemed questionable by censors.
You can share this story on social media: