Secessionism alive and well in South Carolina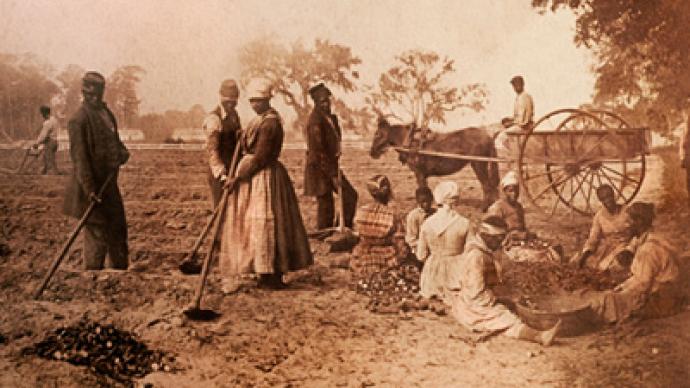 150 years ago, on December 20, 1860, the US State of South Carolina seceded from the Union. Within a few months, 10 additional states joined South Carolina to form the Confederate States of America.
The secession of South Carolina set in motion the bloody US Civil War. The four year long war was fought over the concepts of state's rights and slavery, among other disputed issues. Although the war ended and the Union won, some in South Carolina still long for independence. Tom Utley, the chairman of the Third Palmetto Republic, South Carolina's independence movement, explained the US government is an oppressive empire and a threat to the individual states."The government was supposed to be a compact between the states where the state governments made most of the decisions and then the federal government made only a few. There was a set list of defined powers that the federal government had, but unfortunately they have gone above and beyond those defined powers," he said.The empire is oppressive because the people have little say in the workings of the federal government, he argued. The federal government makes laws that apply universally and hurt small populations."In a free republic, the federal government doesn't make those decisions; they leave those decisions to the states," explained Utley.He explained that he and his organization are advocates for liberty, self government and independence. Secession, he explained, is a tool of independence, as is nullification of unjust laws. State legislators are suppose to protect the citizens, thus far they have spoke in favor of state's rights and sovereignty, but they have not yet passed any laws."It's one thing to say that we stand up for our own state sovereignty, but it's another thing to ban specific federal legislation, and this has been done in the past," Utley added.States in the past stood up and made a statement to protect their rights, they need to do so now and need to do more to challenge federal laws that do not adhere with the US Constitution.Specifically the Obama Health Care reform program needs to be addressed."In some states they might agree this is a good idea, and in some states they may not," explained Utley. "One thing we do know for sure is it is not granted to the federal government in the constitution. If people are not engaging it in commerce, then the federal government does not have the power to force them to state engaging in commerce. This is something that is clearly outside the bounds of the Constitution." Any law that takes away sovereignty should be nullified by the individual states, he argued. Utley said they should opt-out of laws that violate state rights; the state legislature must protect the state's people.