GOP convention-goers throw nuts at black camerawoman: 'This is how we feed animals!'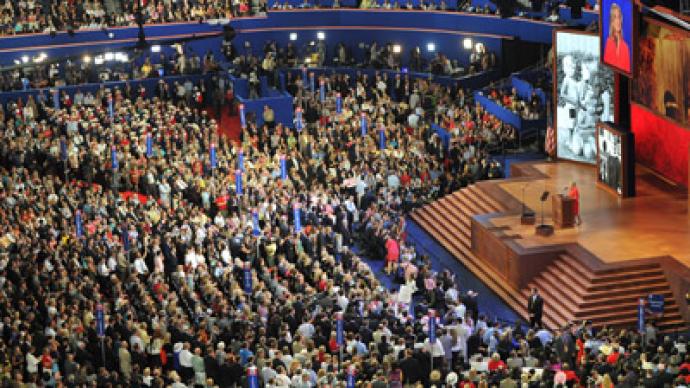 Two Republican National Convention attendees were removed from the event, after they allegedly threw nuts at a black CNN camerawoman and shouted, "This is how we feed animals!" The network confirmed the incident, but did not go into detail.
The outburst was reported by TPM Tuesday when former MSNBC and Current TV anchor David Shuster tweeted: "GOP attendee ejected for throwing nuts at African American CNN camera woman + saying 'This is how we feed animals.'" It is unclear whether the assailant was a delegate.
CNN confirmed the event in the following statement: "CNN can confirm there was an incident directed at an employee inside the Tampa Bay Times Forum earlier this afternoon. CNN worked with convention officials to address this matter and will have no further comment."The convention also condemned the incident in a statement, saying, "Two attendees tonight exhibited deplorable behavior. Their conduct was inexcusable and unacceptable. This kind of behavior will not be tolerated."This is not the first incident to mar the Republican National Convention in Tampa, where GOP delegates have officially nominated Mitt Romney to run for president in November. The convention was originally scheduled to kick off on Monday, but was pushed back due to the threat of Hurricane Isaac. Also, droves of Ron Paul supporters and other dissenting attendees booed House Speaker John Boehner on Tuesday as he read out a proposal for new party rules that would make it harder for non-mainstream candidates to receive the GOP nomination in the future.