Battleground Ohio: Obama crucial victory that decided the vote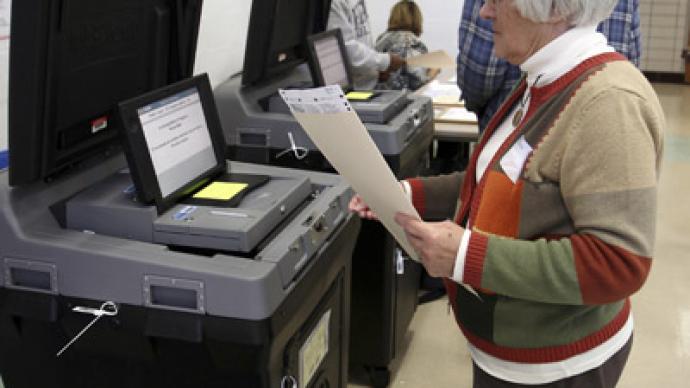 As polls are closing across the US, all eyes are on the battleground states that could make or break the election. Preliminary polls suggest Obama has won the race after securing victory in Ohio.
Florida has been hotly contested with Republican and Democratic candidates going neck-in-neck. Slightly over 90 percernt of the votes have been counted, however, those remaining are the counties that are traditionally democratic, according to reports.So far as the votes come in, Obama has been declared the likely winner in California, Connecticut, Delaware District of Columbia, Hawaii, Illinois, Iowa, Maine, Maryland, Massachusetts, New Hampshire, New Jersey, New Mexico, New York, Pennsylvania, Rhode Island, Washington, Wisconsin. Gov. Romney is being considered the projected victor in Alabama, Arizona, Arkansas, Georgia, Indiana, Louisiana, Kansas, Kentucky, Mississippi, Missouri, Montana, Nebraska, North Carolina, North Dakota, Oklahoma, South Carolina, South Dakota, Tennessee, Texas, Utah, West Virginia and Wyoming.The mad dash to the finish left both candidates on frantic 96-hour marathons crisscrossing the major battleground states. Obama made 18 stops in Ohio, Wisconsin, Iowa, Virginia, New Hampshire, Colorado, and Florida. Romney made two-dozen stops in 10 states: New Hampshire, Iowa, Colorado, Ohio, Pennsylvania, Florida, Virginia, Minnesota, Nevada and Wisconsin.The Republican contender then shifted into overdrive, tacking on additional Election Day campaign stops in Ohio and Pennsylvania.