Navy SEALs commander commits suicide in Afghanistan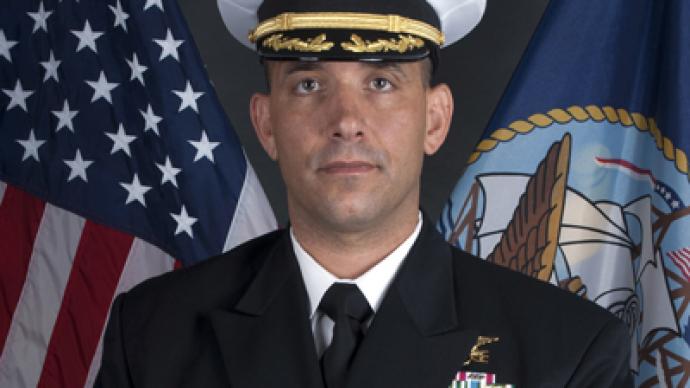 An US Navy Seal commander in charge of an elite squad tasked with training Afghan police has died of an apparent suicide in Uruzgan Province.
Cmdr. Job W. Price, 42, died Saturday of a gunshot wound to the head. The cause of death is still under investigation, but military officials speaking on condition of anonymity tell the press that Price is believed to have taken his own life.
A native of Pottstown, Pennsylvania, Price's LinkedIn profile suggests he joined the Department of Defense in 1989, making his tenure with the Pentagon one of over 23 years.
"The Naval Special Warfare family is deeply saddened by the loss of our teammate," Capt. Robert Smith, Commander of Naval Special Warfare Group Two, said in a statement over the weekend. "We extend our condolences, thoughts and prayers to the family, friends, and NSW community during this time of grieving."
An official commenting to the Associated Press claims that Cmdr. Price has most recently been in charge of a group that contained upwards of 30 troops, and did not believe he showed any signs of depression, "other than the stresses of deployment," reports the AP.
In June, the Pentagon admitted that more US soldiers were losing their lives to suicide than to enemy forces, with the rate of suicide clocking in at around one-per-day.
Price was a commander with SEAL Team 4, a group of specialists based in Virginia Beach, Virginia but who have been on assignment in Uruzgan, Afghanistan in order to train local law enforcement officials against Taliban insurgents.
Although US President Barack Obama has insisted repeatedly on ending the United States' war in Afghanistan during 2014, high-ranking members of the Pentagon have suggested that the United States will remain overseas in one form or another for the unforeseeable future in order to assure that the Taliban does not pose a threat to Afghan people.
In the weeks leading up to last month's US presidential election, Vice President Joe Biden said of the Afghan people, "It's their responsibility to take over their own security," and insisted that all US troops will be removed during Pres. Obama's second year of his second term. Only days later though, a leading Pentagon figure went public with plans to keep US troops in Afghanistan as long as it takes to train local forces.
"[W]e'll be there beyond 2014 to secure our objectives," Gen. Joseph Dunford told a panel of US lawmakers earlier in November.
Dunford, a four-star general nominated by Pres. Obama to be the newest commander of the war in Afghanistan, said, "It's a question of confidence in the Afghan people that we will remain [and] confidence in the Afghanistan national security forces that we will remain," adding that insurgency remains rampant in Afghanistan, likely to the extent that the US will not be able to leave locals in charge any time soon.