Sheriffs declare black minister the most wanted man in Alabama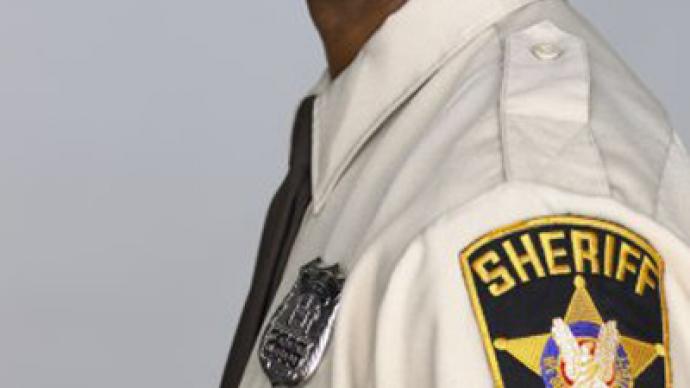 Minister Kenneth Earl Dukes is not a drug dealer and he wants the world to know. That's why the clergyman from Montevallo, Alabama is filing a federal lawsuit against the Shelby County Drug Enforcement Task Force.
In 2010, Dukes became aware of a poster in the local sheriff's office that predominately pictured the minister's face and name under the charge of unlawful distribution of a controlled substance. According to the county, Dukes was among the most-wanted men in the area.Although the county would admit that the posting was a clerical error and that a mistake had been made in ID'ing the minister out of a lineup, it took days for the DEA to remove the warning. Dukes says he and his family have suffered ever since the ordeal and are asking for an online apology and cash compensation.The sheriff's office have admitted their mistake and say that they have extended a public apology to the minister before, but Dukes is insisting that they post an apology on the Internet. He has filed a federal lawsuit citing that the agency failed to act in investigating their mistake at the time of the incident and did not act appropriately in confirming the information provided to them by the informant that picked Duke's photo out of a lineup.When Dukes first threatened legal action last year, he told commissioners "I'm beyond the hurt part. . . I'm beyond the disappointment. I'm angry."Task Force Commander Lt. Chris George said in an official letter that "The actual subject who sold the marijuana has a strong resemblance to Mr. Dukes."Others say that the case of mistaken identity was just an example of corruption by way of Shelby County. "Why did Shelby County officials feel no need to conduct an investigation to determine whether Rev. Dukes was facing a legitimate criminal charge? " asks one blogger who writes from Alabama under the pen name Legal Schnauzer. "In their white, conservative minds, they already were certain about it. 'Hey, the guy's black, how much more proof do you need?'" he says. Shelby County, situated just south of the civil rights landmark Birmingham, Alabama in America's Deep South, is a predominately white jurisdiction. US Census statistics suggested that the population of black residents in 2010 accounted to only 10.6 percent, whereas white people made up 83 percent of the population.
You can share this story on social media: