Sucking dollars off the battlefield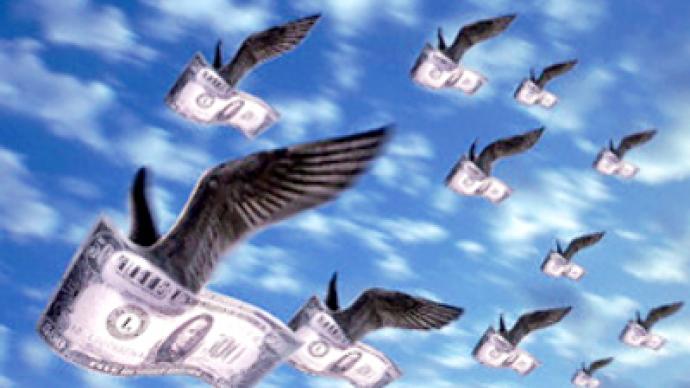 Every month, millions of dollars are flown to the Middle East and distributed for hand-to-hand payments in Iraq and Afghanistan. Now, the US Army is aiming to eliminate the use of American currency in the war zones.
Money is one of the most important resources in America's current military efforts. US dollars are used to win the hearts, respect and trust of people who may otherwise support and protect America's enemies.
US Army spending accounts for 20% of Iraq's GDP, according to Peter E. Kunkel, Acting Assistant Secretary of the Army. This money is used for a variety of expenses, including payments to contractors and vendors, battle damage repairs and condolence payments.
"Between 2003 and 2008, Army finance units purchased from, or made payments to, Iraqis for goods and services worth nearly $7 billion. They paid this staggering sum in cash," Kunkel wrote in the Military Review.
And this amount does not include the money spent on major reconstruction projects in Iraq or any funds spent in Afghanistan.
To finance its activities, the US Army now straps approximately $42 million in currency on to pallets and flies it to the Middle East every month. Thereafter, the money must be broken down for various sectors and is often driven around the war zones in mine-resistant vehicles.
"In the early phases of operations in Iraq and Afghanistan, it made sense for maneuver units to bring large amounts of cash onto the battlefield," Kunkel said.
Army plans to go electronic
Conducting business in this manner has a number of drawbacks, which the Army hopes to eliminate beginning October 1, when it plans to use electronic funds transfers (EFTs) to reduce the number of "American Presidents" in circulation.
Transporting and protecting mounds of cash is a major expense. "We actually outfitted MRAPs as Wells Fargo/Brinks trucks and moved cash around the battlefield like that, because it is dangerous out there," said Brig. Gen. Phillip E. McGhee, director of Resource Management for US Army Forces, US Central Command.
On top of the cost of specially-fitted vehicles, there is the cost of employing security forces to protect the cash. These jobs involve a great deal of risks. Making payments often involves diverting soldiers from other duties and sending them to unsecured areas with money. Some payments are made straight out of the back of armored vehicles.
"Transitioning away from cash would eliminate handling large sums on the battlefield, eliminating the need to put every person involved in distribution and usage at risk of personal violence," wrote Kunkel.
Switching to a system of EFTs means that recipients of funds from the Army will be paid in their local currencies.
McGhee notes that "US currency is the currency of choice for Al-Qaeda and insurgents because you can use those US dollars anywhere in the world." By eliminating the amount of US dollars in the war zone, "we are reducing that source of funds for Al-Qaeda," he says.
In the beginning, there were not sufficient banking capabilities in Iraq and Afghanistan to make widespread electronic payments. And when this was done, the process was too slow to motivate recipients to agree.
After working with the US Treasury, US State Department and other entities to smooth the process, the Army is now hoping to use its substantial purchasing power to expand and strengthen the banking systems and mobile payment services in Iraq and Afghanistan.
Replacing US Dollars with Afghanis and Dinars will help start to build confidence in those currencies and provide cheaper, safer payment options for the Army.
But difficulties and resistance are still likely to occur. This change is as much of a transition for the people as it is for the Army. And individuals may be less optimistic.
In order for this EFT system to work, people who normally deal with cash will now be required to deal with electronic numbers. Contractors, for example, will have receive their money and disburse it using technology instead of their hands. Many of these people have no history of dealing with banks but will now be required to open and maintain bank accounts.
Michelle Smith for RT
You can share this story on social media: