Minnesota hospital wants to deport comatose patient to Pakistan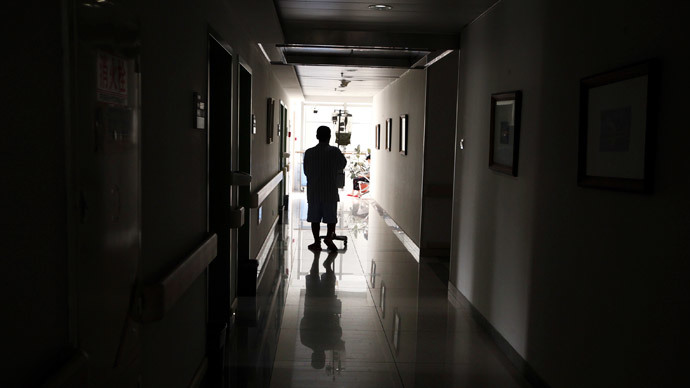 After suffering severe injuries in a car accident and falling into a comatose state, a Pakistani exchange student is about to be effectively deported by a Minnesota hospital.
Now, his family is looking for a way to keep the young man in the United States, arguing that sending him back to a "third world country health care system" could essentially ensure his death.
Back in November, 20-year-old Muhammad Shahzeib Bajwa and his friends were driving from Minneapolis back to the University of Wisconsin-Superior when they accidentally struck a deer. According to the exchange student's brother, Shahraiz Bajwa, the deer crashed through the windshield and fractured Shazeib's skull.
Although Shahzeib Bajwa arrived at hospital conscious and able to speak, he choked on blood after vomiting and went into cardiac arrest for several minutes. He's been transferred to Essentia Health-St. Mary's Medical Center, but according to his brother, the heart attack caused brain damage.
"Some of the doctors were saying that his brain is completely gone, but every doctor has a different opinion. Some of the doctors said 'No, he needs some time,'" Shahraiz Bajwa told local ABC affiliate WDIO.
Currently Bajwa can open his eyes, squeeze his mothers hand, and shrug his shoulders, but the Associated Press reports that doctors won't know how much further the recovery can go for another two years or so.
The problem? His student visa expires on February 28, and Essentia has been pushing the family to authorize a transfer back to Pakistan. Concerned over what might happen during a 24-hour flight, Shahraiz Bajwa added that their health insurance policy would only get his brother about three months of care back home.
"If we take him back to Pakistan this is certainly pushing him toward death," Shahraiz Bajwa told the AP. "We don't want him to die in a miserable condition in a third-world country. It's better if he stays here."
For its part, the hospital told WDIO that it's simply complying with the State Department's decision on the matter.
"The U.S. State Department is not renewing Mr. Bajwa's visa, therefore he is not legally allowed to stay in the country," Maureen Talarico, an Essentia spokesperson, said in a statement. "St. Mary's Medical Center has been working with the State Department, which is making arrangements for Mr. Bajwa's medical transport home. This is an unfortunate situation and his caregivers are working closely with Mr. Bajwa's family to ensure the smoothest transition possible."
Still, hospitals have deported patients in the past, even those in comatose states. A 2013 AP review found that at least 800 patients have been deported without their consent over the past six years. Multiple hospitals do this to limit the costs incurred by treatment, often without discussing the matter with government agencies, the judicial system, or gaining authorization from the patient or their families.
Last year, a New Jersey hospital came under fire for deporting a Polish man who'd suffered a stroke. Wladyslaw Haniszewski, 69, had lived in the US for decades, but was transferred to Poland – without gathering consent or notifying his family that he'd been deported – after the hospital realized he was an undocumented immigrant.
As for Shahzeib Bajwa, his family's attorney is looking into ways to keep the student in the US, and his family is hoping a politician or third party organization will intervene in the matter.
You can share this story on social media: