Guantanamo: Terror detention camp – or Al-Qaeda recruiting agency?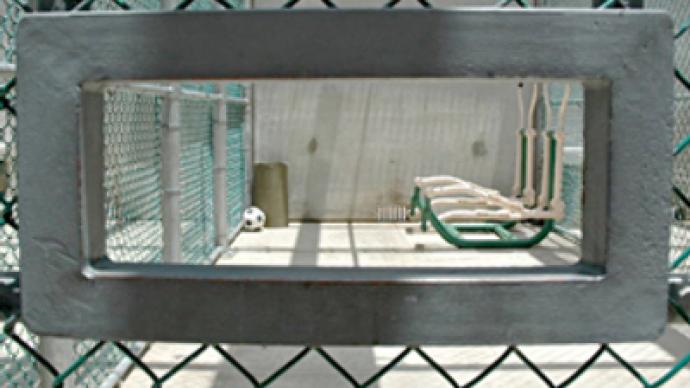 Two former Guantanamo prisoners have taken up senior positions in Al-Qaeda after being released from prison. The two jihadists appeared on the group's web-site according to the SITE monitoring agency.
In an internet statement one of the former Guantanamo prisoners, Said Ali al-Shihri, was announced as a new deputy leader of the Yemeni branch of al-Qaida, which was later confirmed by a U.S. counter-terror official.
Said Ali al-Shihri spent six years in Guantanamo after being captured in Pakistan. In 2007 he was released to the Saudi government for a rehabilitation programme for former jihadists. But he claimed the imprisonment only strengthened his beliefs.
"By Allah, imprisonment only increased our persistence in our principles for which we went out, did jihad for, and were imprisoned for," he said in a video posted on a militant-leaning web site.
According to the Pentagon, at least 18 former Guantanamo prisoners have returned to terrorist activity, and another 43 are suspected of it. All together that's about 11% of all prisoners who leave Guantanamo.
Experts say that even those who were falsely accused in the prison might have joined terrorist organizations after leaving Guantanamo because of abuse in the prison.
"Even a person who was not a terrorist before he got in Guantanamo, he will at least be sympathetic to Al-Qaeda after the imprisonment and might become a member", said Yury Rogulev, director of the Roosevelt USA Studies Fund.
President Obama has ordered the closure of the Guantanamo detention camp together with the remaining network of secret prisons, bringing to an end a Central Intelligence Agency program. But what will happen to the remaining 245 prisoners of the detention camp and others?
According to Obama their cases have to be immediately reviewed to determine if they should be transferred, released or prosecuted.
Director of National Intelligence in the Obama administration, Dennis C. Blair, said: "I believe strongly that torture is not moral, legal or effective. Any program of detention and interrogation must comply with the Geneva Conventions, the Conventions on Torture, and the Constitution. There must be clear standards for humane treatment that apply to all agencies of U.S. Government, including the Intelligence Community."
The US Central Intelligence Agency program kept terrorism suspects in secret custody for years and was repeatedly criticized by human rights activists all over the world. In 2002 President Bush made Guantanamo the central prison for those suspected of being Al-Qaeda members. But according to Said Ali al-Shihri, Guantanamo only increased his enthusiasm for jihad.
Guantanamo will close within a year, but the question remains which courts will be reviewing the cases of ex-prisoners – and are they equipped to do so?
Yury Rogulev says: "The question is very difficult indeed. Involvement of international law institutions might be needed. The Hague for example. Because it is unclear where and by which laws those prisoners have to be investigated, where are the clues of their crimes and where and how they were captured. But the fact that Obama raised the issue is already a lot. That prison should definitely be shut down."
Natalia Novikova, RT