Foreigners with HIV still unwelcome in US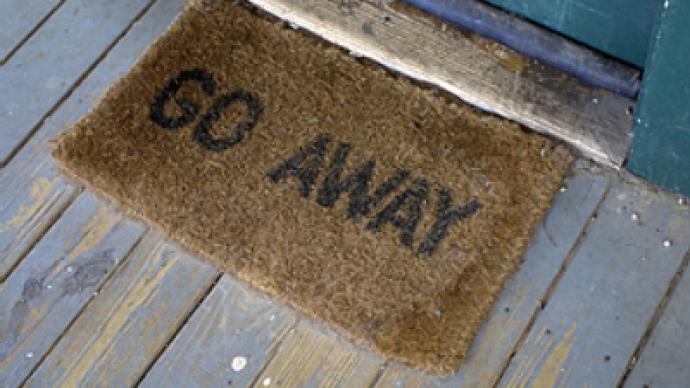 High expectations and optimism are surrounding the possibility that the US will change its attitude toward HIV-positive foreigners. In the past, however, similar proposals have always resulted in disappointment.
People with HIV have faced travel restrictions and barriers to US residency since 1987 when AIDS was added to the list of dangerous contagious diseases. Now, the issue is a topic of public interest again.
"In the past few weeks alone, I was contacted on three separate occasions about this issue," Congressman Jim McDermott wrote to the Secretary of the Dept of Health and Human Services. "Two of my constituents had friends denied entry into the US at the Canadian border because of their HIV status. I was also contacted by the organizers of the Pacific Health Summit about a UK national who was invited to speak at the summit, but was unable to participate as he was found ineligible for a nonimmigrant visa because of his HIV status."
The UK national denied a visa was Paul Thorn, coordinator of The Tuberculosis Survival Project. Recognized for extensive efforts on HIV and TB, Thorn's rejection has magnified the issue.
People from countries such as the UK or Canada normally would not need a visa to enter the US, but those living with HIV are not treated as equally as fellow citizens. People who are HIV positive are generally deemed inadmissible for entry into the United States, except in cases where waivers are obtained.
The difficulty of receiving such as a waiver is clearly highlighted by the fact that Mr. Thorn, respected internationally for his TB work, was denied a waiver despite an invitation to a prominent event whose theme was "MDR-TB: Overcoming Global Resistance".
The ban on HIV positive foreigners was put into place to protect Americans from what was believed to be a grave threat and to prevent those living with it from draining America's medical system and resources.
Two decades later, opponents of the law say that it has no justification and amounts to nothing more than discrimination.
Last week, at an LGBT Reception, President Obama sided with critics, saying, "My administration is committed to rescinding the discriminatory ban [on travelling] to the United States based on HIV status. The Office of Management and Budget just concluded a review of a proposal to repeal this entry ban, which is a first and very big step towards ending this policy."
However, former-President Bush was also committed to ending the ban. He also oversaw a first and very big step towards ending the policy when he signed a bill in 2006 that granted HIV positive foreigners the right to enter the country.
Bush's new position was announced on World AIDS Day. It was also celebrated as progressive and raised hopes. However, admission for HIV positive foreigners was never granted.
Finally, in 2008, the Department of Homeland Security announced an HIV Waiver Final Rule which "streamlined" the process to make obtaining a waiver more convenient, but did not remove the requirement.
Now, another proposal is in the works and has supporters hopeful again.
"We are one important step closer to finally ending this discriminatory ban once and for all," said Human Rights Campaign President Joe Solmonese. "This regulation is unnecessary, ineffective and lacks any public health justification. We are confident that this sad chapter in our nation's treatment of people with HIV and AIDS will soon be closed."
However, this proposal, like all the others, must go through a process that includes public consultation, openness to amendments and final review by the Office of Management and Budget. This process is where real change has been arrested since proposals to end the ban began in 1991.
Even if HIV positive foreigners will truly be successful this time round and discrimination will be finally consigned to the dustbin of history, the change is not expected to come into effect until at least the end of this year.
Michelle Smith for RT
You can share this story on social media: