Jupiter, Florida imposes severe fines for too tall lawns
Published time: 24 Nov, 2009 09:33
Edited time: 24 Nov, 2009 13:01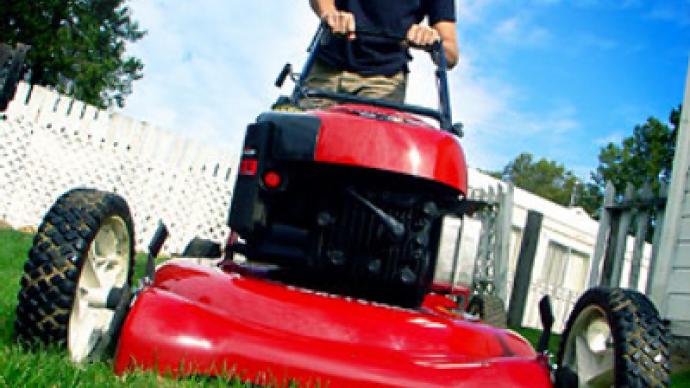 Maybe it seems like the grass is always greener on your neighbor's lawn, but not if you reside in Jupiter, Florida.
Once the oceanfront playground for international celebs like Celine Dion, Jesper Parnevik, and Michael Jordan – Jupiter, or "Beach Town" as it's affectionately called, appears to be having financial problems so severe that the town council is about to vote in a resolution that would fine homeowners up to $1,000 per day for lawns that exceed a vertical height of more than eight inches.
And that is just for the first offence.
A second offense will cost a violator $5,000 per day. Should the same violator be caught chopping down a tree or a shrub of "historical significance," the Brownshirt-like code enforcement board can slap him or her with a penalty of up to $15,000.
Needless to point out, many of the 50,000 or so tax paying residents of Jupiter are up in arms over the measure which is to be voted on for final approval at a public town board meeting taking place on December 1.
Councilman Robert Friedman, who is also a landlord, states that the new fines "are simply the cost of doing business." He also feels that the fines are necessary to thwart "flagrant" violators. "Code enforcement needs a larger hammer," he proudly added.
Resident Stefan Harzen vehemently disagrees, calling the new measures outrageous. "This is an easy way for the town to get more money," the property owner's association member exclaimed.
It should be noted that Freidman is known for allowing too many people to occupy his rental homes – a flagrant fire code violation punishable by both fines and jail time.
But while the grass violations bill is unpopular with residents, it is even growing on Mayor Karen Golonka, who reaches for a kind of teetering diplomacy when she states, "We are addressing [only] the most egregious violators."
Town Building Department Director, Robert Lecky, who is cautiously in favor of the bill, states that the high fines must first be approved by a special magistrate and inevitably his own building department before they can be levied. One can only wonder if the special magistrate is also the town treasurer.
"It is highly unlikely we would impose the maximum [fine]," Lecky admitted. "But code enforcement needs the authority to do so."
How are the regular folks of Jupiter taking to their new "green fees" and code enforcers who need to impose their authority with a "large hammer?"
Said one anonymous member of the community, "The question is, of course, what, and to what length, is grass 'egregious?' Some people like long grass – stay off the dunes – some people like short grass – stay off the greens. Who are these code enforcement boards to decide what long grass is? Everyone has to be just like everyone else. F*** that!"
"Jeff R" posted this in his blog:
"It is hard to believe that we as a nation have come to this. This is true insanity! We have given them too much power and it is time to take it back…"
What is the real reason behind ritzy Jupiter's radical decision to impose hefty fines for too-tall lawns? A cash-flow problem would seem the most obvious culprit. A search of the town website's financial statement however, resulted in a webpage that would not load no matter how many attempts were made.
If cash is indeed scarce in these economically trying times, many of Jupiter's residents believe that resorting to measures that border on fascist might be taking the problem a step too far in the wrong direction.
Vincent Zandri for RT