Fannie, Freddie bailout rises in new Obama plan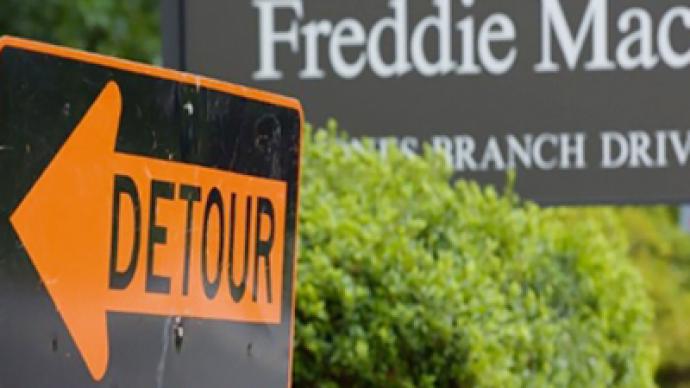 The federal rescue of Fannie Mae and Freddie Mac already sits at $153 billion, but under a new proposed housing market plan it will grow, making it the most expensive bailout of the financial crisis.
Experts say the costs to American taxpayers will climb, no matter what US President Barak Obama or the Congress decide to do.The new proposal by the Obama administration laid out three paths to dividing the US housing market financial approach, addressing toxic assets and a lack of transparency in the system. Currently, Fannie, Freddie and the Federal Housing Administration finance over 90 percent of American home mortgages.The Federal Housing Finance Agency which oversees Fannie and Freddie estimated financial losses through 2013 to cost between $68 billion and $210 billion, that is in addition to previous bailouts. Addressing the housing system will be an arduous task, one the Obama administration is unlikely to solve. At the admission of Treasury Secretary Tim Geithner a new housing finance system will not be completed during the Obama presidency.However, the proposed new plan is designed to slowly dismantle Fannie and Freddie, replacing them with additional banks and the private sector to provide financing for home loans. Though, Obama will not fully withdraw government involvement from the system. The government will still participate in promoting mortgage lending and overall home ownership.Following numerous government failures highlighted by the financial crisis, a number of critics are calling for a plan that removes the government altogether. But, such an approach is both highly unlikely and would take even longer to implement due to political ballets between administrations, political parties and the Congress.One thing is for sure, it could be 2018 of later before Americans are truly independent of Fannie Mae and Freddie Mac when it comes to buying a home.
You can share this story on social media: