Disgruntled designer identified as Empire State Building shooter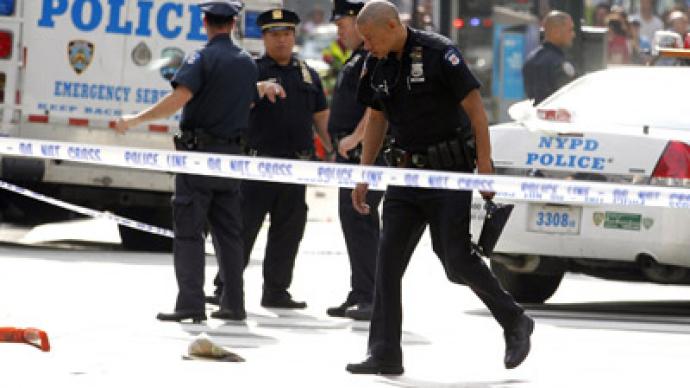 The man responsible for shooting dead one person and injuring many outside the Empire State Building, has been identified as 58-year-old Jeffrey Johnson from Manhattan. He's believed to be a disgruntled ex-employee of a women's accessories company.
Police say Johnson, a designer who was fired about a year ago, came to his old workplace on Friday morning and shot a 41-year-old former co-worker.
The witnesses say the suspect was wearing a grey suit and holding a briefcase.
A construction worker who saw the killing called police. After a brief exchange of fire Johnson was shot dead, said NYPD commissioner Raymond Kelly, in a short press conference following the shootings.
Kelly stressed that the investigation is in its infancy and did not want to speculate about the matter before more information came to light.
Since, the victim has been identified as Steve Ercolino, who police believe was shot with a 45-calibre handgun. It's been reported that Johnson and Ercolino exchanged accusations of harassment while working together.  The shooting itself took place outside.
The suspect and victim were both employed at the Hazan Import company, which is situated near the Empire State building.
Johnson had been working for the company for six years, until nearly a year ago, when he was fired as the firm downsized.
Ercolino was Vice President of Sales at Hazan, where he started working in 2005.
So far no social network accounts belonging to 58-year-old Jeffrey Johnson have been found. A super of the building where Johnson resided, told NY Times that he had the same routine every day.
Johnson would leave the apartment between 7:30 and 8 a.m., say good morning and head to the local McDonald's. After about 20 minutes, he would come back with a McDonald's bag. Then he would generally stay in the apartment the rest of the day. Johnson nearly always wore a tanned brown suit, sometimes with a tie.