Iconic Soviet spy dies at 97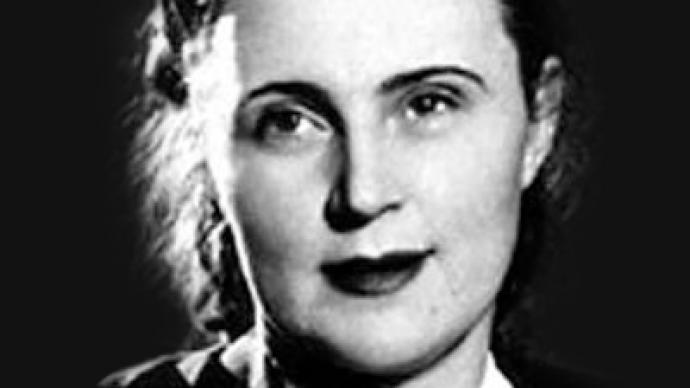 Legendary Soviet undercover agent Elizaveta Mukasey died in Moscow at the age of 97 following a heart attack. She had been working for the country's foreign intelligence for over half a century.
Elizaveta Mukasey was born in Ufa (now the capital of the Russian Republic of Bashkortostan) in 1912. Escaping the hunger and devastation of the Bolshevik Revolution period, her family moved to Uzbekistan and after finishing school she entered university in Leningrad (now St. Petersburg) and graduated from the biological faculty.
It was in Leningrad that she met her future husband, Mikhail Mukasey. In 1937, after graduating from the Oriental Faculty of Leningrad University, he was ordered to the intelligence school and in 1939, already having two children, the couple was sent to fulfill their first mission, in Los Angeles.
Under the cover of a vice consul, Mikhail was fishing for information with Elizaveta's help. They had wide connections and many of their acquaintances were sharing important information with them, not in the least suspicious that the husband and wife were spies.
It was their sources that confirmed Richard Zorge's famous intelligence on Japan deciding not to enter the war against the Soviet Union.
Many Hollywood stars and artists were close associates of theirs, says argumenti.ru, such as Charlie Chaplin, Mary Pickford, Douglas Fairbanks, Theodore Dreiser and Walt Disney.

Despite being very small at the time, their son Anatoly memorized "Uncle" Charlie Chaplin.

"My father taught Chaplin to drink Russian vodka," Anatoly Mukasey said in an interview with Izvestia newspaper. "And I will never forget I was playing with drunk Uncle Theodore under the table covered with large cloth after supper. With Theodore Dreiser, I mean."
To neighbors and the local intelligence services, though, Elizaveta was just a common housewife.
"They saw I was hoovering carpets, and the vacuum cleaner's cable was 12 meters long. In reality this cable was also our aerial wire, and it was connecting us with Moscow," Elizaveta Mukasey once said, as quoted by the Russian Vesti TV channel.
In 1943 the couple returned to the Soviet Union, where Mikhail was preparing personnel in a special intelligence school in Moscow and Elizaveta worked as a secretary at one of the capital's major theaters.
There she studied the Stanislavsky method and then started learning the German and Polish languages. She also learned to use a portable radio transmitter, which was necessary for her future work.
From 1955 to 1977 the couple again worked abroad, with Elizaveta serving as radio operator for the spy network and maintaining two-way radio contact with headquarters in the Soviet Union.
During those 22 years, Mikhail and Elizaveta aka "Zefir" and "Elza," fulfilled missions in many European countries and never failed. Afterward they returned home and devoted themselves to training young undercover agents.
Lieutenant Colonel Elizaveta Mukasey was the author of many manuals and exercise books for intelligence schools, and earned many awards for her remarkable contribution to the safeguarding of the security of Russia.
Her husband Mikhail died last year at the age of 101.

After the mandatory stature of limitations expired on revealing their activities, some details about the couple's works were publicized in a book titled "Zefir and Elza: Undercover Agents". Much about their life, however, remains a secret.
You can share this story on social media: